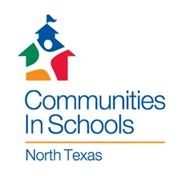 Phone: (940) 369-1573
Email:
Degrees and Certifications:
Ms.

Amanda

Welcome!

My name is Amanda Thaner, and I am the Traditional Site Coordinator for Communities in Schools (CIS) at Bettye Myers Middle School. I graduated from the University of North Texas with my Bachelor's in Social Work, and I am going on three years now working for CIS. I am super excited to be a part of the Titan family here at Myers and to be able to provide extra support to our students in need. The mission of CIS is to surround students with a community of support empowering them to stay in school and achieve in life. Therefore my job is to coordinate services for students to help them overcome obstacles so we can better help ensure they have a successful school year. Some of the services I coordinate are:

- Mentoring

-Tutoring

-Lunch groups

-One on one individual support

-Basic need items such as school supplies, clothing, snacks and food bags, and agency referrals when needed

The main areas of support I help provide for are academics (academic readiness, grades, classroom participation, homework completion), behavior (self-esteem, social skills, character building, coping skills, conflict resolution, classroom conduct), attendance, and basic need items such as those listed above. If you know of a student who would benefit from receiving services through CIS, I have linked a referral form down below if you will please fill it out to the best of your ability.

Go Titans!!!