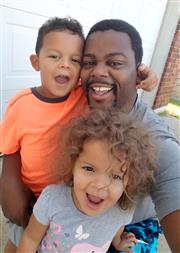 Phone: 940-369-500
Email:
Degrees and Certifications:
Certification - Special Education EC-12 Licensed Professional Counselor Masters of Science - Counseling Bachelors of Science - Criminal Justice
Mr.

Bryan Daniel

Bryan Daniel is a certified teacher in Special Education EC – 12th and currently holds a license in counseling (LPC) in the State of Texas. Having taught for two years as a behavioral teacher, he has also worked with students who are emotionally disturbed, autistic, and with other health impairments. Bryan helps students to identify and verbalize their emotions while being able to cope with stressful situations. These skills help students remain in a general education setting with their peers as well as helping them learn and improve their social skills. Bryan teaches all subject areas math, science, social studies, and Reading/ Language Arts for 6th, 7th, and 8th grade for the students that are unable to learn effectively in the general education setting. Additionally, Bryan acts as an inclusion teacher for his students that are transitioning to their classroom or just needs the additional support.

Prior to teaching, Bryan was part of the psychotherapy team at the Juvenile Detention Center in Tarrant County. Mr. Daniel also provided counseling services for adolescents and adults for more than six years. In those six years, Bryan has worked as a crisis counselor in the community, providing services assessing for suicidal ideation as well as assisting clients obtain mental health services. In this time, he also provided individual and group therapy for the North Dakota State Department while working with patients who dealt with depression, bipolar, PTSD, schizophrenia, ADHD, and other mental health issues.

Bryan Daniel's journey to helping people started by obtaining a Masters of Science degree in Counseling, a Bachelors of Science degree in Criminal Justice, and a Bachelors of Science degree in Social Behavioral Science at the University of Mary; where was awarded a football scholarship to play outside linebacker. Bryan enjoys playing football and had played since the third grade having the opportunity his senior year in high school to play football under George Teague, former Dallas Cowboy. Being allowed this playing experience led Bryan to coach youth football for two years. Currently Bryan has partnered with Sheldon Jackson (former Buffalo Bills TE) and Woody Jones (former professional basketball player Australia & Japan) developing a year around sports program called The Blueprint. The Blueprint consists of skills training, academic development, and mentorship.

Bryan Daniel has extensive knowledge with mental health and interpersonal skills. Bryan enjoys working with the youth and helping build a positive future for the community and has recently joined Our Father's Children organization volunteering and mentoring with adolescents who have been abused and neglected. Bryan continues to help others and plans to start programs in the community focusing on counseling services as well as athletic and academic development for the youth, two things Bryan loves the most. Bryan Daniel decided to transition from counseling services to teaching because by being a teacher, allowed Bryan to make more of an impact with the adolescents. It is difficult to assist someone in their personal growth if they are unable to attend sessions on a consistent basis. As a teacher, Bryan can see the students on a more consistent basis to help work on their personal and to really focus on academic growth. Bryan Daniel believes that having a strong academic foundation is a key part of having success and achieving goals that an individual has set for themselves.