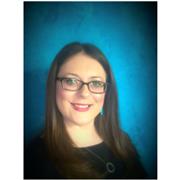 Contact Information

Mrs. Rachel Murphy, M. Ed
6th Grade Reading/ 6-2 Team Leader/English Dept. Chair

rmurphy@dentonisd.org

972-347-7086

Conference time: 10:05-10:45
Welcome RMS Vipers! I am very excited to be working with your student in 6th grade Reading this year.

I am originally from West Texas and graduated from Abilene Christian University with my B.S. Degree in Education and a Masters in Curruculm and Instruction. I am beginning my 10th year in education and very excited about being apart of the inagural staff at Rodriguez Middle School.

My husband and I have two children, Katherine and Ethan, who definately keep us busy! I enjoy reading, movies, football season, shopping, Coke, and Starbucks! I love cherring on my favorite teams while spending time with friends and family.