Phone: 940-369-3757
Email:
Degrees and Certifications:
Ms.

Sirois

One of our values at Newton Rayzor is integrating learning and subject matter. This means that each day is a little different than the next. Below you will find a basic outline of what a typical day looks like in our classroom.

7:35- 8:00- Students Arrive / Get Ready for the Day / Read to Self Time / Announcements

8:00- 8:50- Transdisciplinary Learning / Read Aloud / Application / IB Study

8:50-9:40- Specials

9:40- 11:50- Transdisciplinary Learning / Reader's Workshop / Writer's Workshop

11:50-12:50- Lunch and Recess

12:50- 2:55- Transdisciplinary Learning / Math Workshop / Science / Exploring the Central Idea

3:00- Dismissal

Specials Calendar for September: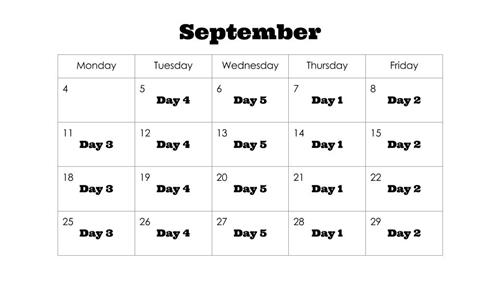 Student color groups: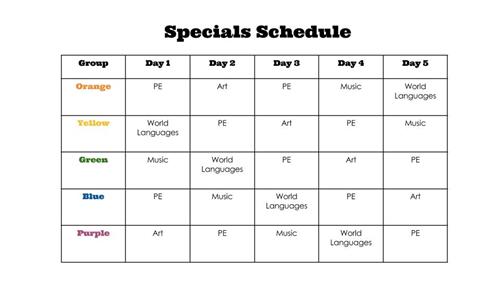 Important Dates in September:
September 4- Labor Day Holiday (No School)
September 7- 2nd Grade Parent Night (6:00-7:00 PM)
September 8- Grandparent's Day (11:20- 11:50)
September 15- The Great Portfolio Exchange
September 21- Library Day
September 27- Hot Dog Cookout (6:00-7:30 PM)
September 29- Fire Safety Show
Questions or concerns? E-mail me at wsirois@dentonisd.org or call me at (940) 369-3757.