Welcome to first grade/Bienvenidos a primer grado
Welcome to first grade. Hello, my name is Ms. Munoz. I am very excited about the 2017-18 school year! This school year will be full of learning and many adventures.

Bienvenidos a primer grado. Hola, yo soy la maestra de primer grado. Mi nombre es Ms. Munoz. ¡Estoy muy emocianada con el año escolar 2017-18! Este año escolar será un año lleno de mucho aprendizaje y adventuras.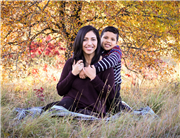 Email: dmunoz@dentonisd.org

Phone number: 940-369-3800