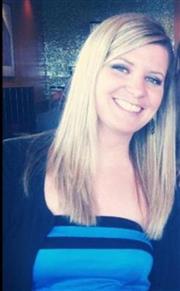 Phone: 940.369.3045
Email:
Degrees and Certifications:
Ms.

Jayme Hunt
1st Period: Chemistry
A-2: Chemistry B-2: Conference
A-3: Chemistry B-3: Chemistry
A-4: Conference B-4: Chemistry
5th Period: Cheerleading
Tutorials by appointment. Tutorials schedule posted weekly!
Tutorials: week of 10/9 - 10/12
Monday: 4:20 - 5:20 PM ONLY
Tuesday: NONE
Wednesday: 8:00 - 8:30 AM AND 4:20 - 4:45 PM
Thursday: 8:00 - 8:45 AM AND 1:10 - 2:00 PM
Friday: NO SCHOOL!
We are CURRENTLY working on material for EXAM #3!

Job Title:

Chemistry Teacher



Education:

(or experience)

Texas A&M University, College Station, TX (May 2006)

Bachelor of Science (magna cum laude)


Background:

I was born and raised right here in Denton, Texas. I am a product of the Denton school district, and former

R

y

a

n

R

a

i

d

e

r

!

After I graduated in 2002, I went to Texas A&M University and majored in Biology and minored in Chemistry and Business. I LOVED my time that I spent in Aggieland and will miss it, but I am glad to be back in the Dallas area teaching at a school I LOVE!!

Philosophy of Education:

You can do anything you put your mind to! My goal is to help students see that their goals are achievable as long as they put forth effort and hard work to achieve it!!


Accomplishments or

Personal Information –

Hobbies, Family info, etc:

I LOVE sports!!! Softball is my favorite and I had a great time playing here at Ryan!

Football is my favorite to watch! I love watching college football, especially my AGGIES!!!

GIG 'EM AGGIES!!

WHOOP!!!