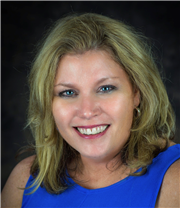 Welcome to Mrs. Mattingly's Class!
I am Sally Mattingly, a first grade teacher at Cross Oaks Elementary. This is my fifth year teaching first grade at Cross Oaks. I have been teaching for thirty years! I have taught a wide variety of grades with a focus on reading. I was a reading recovery teacher, Literacy Groups teacher, and have taught kindergarten, first, second and third grade. I have taught in both Texas and Georgia.

My family and I have relocated back to Texas after living in Georgia for ten years. Texas is home to us, and we are happy to be back close to our extended families. My husband is Dr. Mike Mattingly, Assistant Superintendent for Denton ISD. We are the proud parents of a beautiful ten year old daughter who attends Denton's E.P. Razor Elementary, her neighborhood school! As you can see education is our family's passion. I especially love helping kids to use what they know to become the best readers, writers and learners that they can be! To witness a student gaining knowledge, skills and confidence to become independent readers, writers and learners is so exciting and fulfilling.
Happy Learning !!!