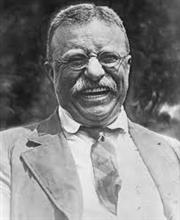 Phone: (940) 369-1266
Email:
Degrees and Certifications:
B.A. in History - University of Texas Arlington
Mr. Kenneth Blevins

Schedule:

1st (8:50-9:50) Golf

A Days - 2A (9:55-11:20) US History

3A (11:25-1:05) US History

4A (1:35-3:10) Conference

B Days - 2B (9:55-11:20) US History

3B (11:25-1:05) US History

4B (1:35-3:10) Conference

5th (3:10-4:10) Golf

Tutorials: Wednesday afternoons and Friday mornings (by appointment)

For more information, please visit my google site.
---

Kenny Blevins - United States History/Golf Coach

kblevins@dentonisd.org


Tutorials: Wednesday afternoons and Friday mornings (by appointment)

Reassessments: Upon request and completion of remediation

---

Course Description - United States History from 1865 covers the period of time from Reconstruction to the present with emphasis on the following essential elements: students will understand the emergence of the United States as a world power; locate and identify geographically the states, major cities, rivers, and mountain ranges as well as the major physical regions of the United States; understand the major factors contributing to the social and cultural development of the Untied Stated, i.e., impact of the Civil War, Reconstruction, immigration, social reform movement, and leaders. Students, will understand the political development of the United States by analyzing leaders, and by analyzing the development of the three branches of government

Course Outline:

First Semester: Review of Period 1607-1865, Reconstruction, The American West,

Building a Democratic Nation, Growth & Industrialization, The Gilded Age, The Progressive Era, and America Becomes a World Power, World War I, Roaring Twenties, Jazz Age, The Great Depression, and The New Deal .

Second Semester: WWII, The Cold War, The 1950s, Civil Rights Movement, 1960s, JFK, LBJ, Vietnam, The Age of Turmoil, Triumph of Conservatism, Opportunities and Challenges, and the Modern Age

---

Student Management Plan:

The policies established in the Guyer High School Student Handbook will be supported in this class by following four simple rules:

1. Be Punctual.

2. Be Prepared.

3. Be Polite & Respectful

4. Participate in the Learning Process.




---

---

Welcome to Coach Blevins' United States History website. The website will be used to update and inform students and parents of the expectations in this class. The hope is that an informed student and parent can work as a team along with the educator to provide the student the opportunity to become a life-long learner in general, but in History as well.

Please feel free to contact Coach Blevins at any time if you have any issues, concerns, or suggestions. The website will be a "work in progress" and students and parents should check on a regular basis for any updates.

In addition, a calendar by month has been provided to allow students and parents to preview the activities on a weekly and monthly schedule. Suggested readings, quizzes, and other pertinent due dates are provided.
Last Modified on January 11, 2018