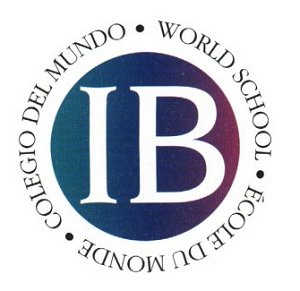 Calhoun math teachers enhance conceptual development by making connections to real-life expectations and incorporating interdisciplinary units, which involve research and project-based learning. Communication, one of the IB Criteria for Math, is also cultivated as an important aspect of the 21st Century Skills our students will need in the future.
Mission statement:
It is our mission to work collaboratively in order to create a nurturing learning environment in which all students are taught to think critically so that they have the skills to be successful in our global society.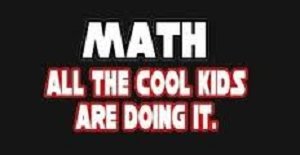 The MYP Fundamental Concepts describe the learning environment in which the student is operating and provide schools with guidance on developing their school culture.
· Holistic Learning- the notion that all knowledge is interrelated and that the curriculum should cater to the development of the whole person, the attributes of which are described by the IB Learner Profile.
· Intercultural Awareness- the notion that school communities should encourage and promote international-mindedness by engaging with exploring other cultures, a key feature of international education as reflected in the attributes of the IB Learner Profile.
· Communication- the notion that schools should encourage open and effective communication, important skills that contribute to international understanding as exemplified by the attributes of the IB Learner Profile
In my classroom, I address the three fundamental concepts by providing opportunities for students to:
Work Collaboratively:
Today's most influential businesses and organizations demand an emerging set of skills (often called 21st Century Skills) to succeed in the global knowledge economy. One of the most significant of these skills is the ability to succeed in a variety of interpersonal environments. I teach students to learn from one another in small groups as well as independently. Students are given instruction about group roles and dynamics so that they may flourish in those configurations. Additionally, students are offered a variety of activities where they are able to choose the level of collaboration they want.
Nurturing Learning Environment:

Students in my math class meet daily in smaller size academic accelerated classes, creating a mentoring relationship which provides a more individualized support structure that leads to greater success in math.
Think Critically:

IB schools are renowned for their unique level of rigor. The Areas of Interaction (AOI) provide an interdisciplinary, inquiry-based academic environment and the Learner Profile promotes critical evaluation of information, a curiosity for alternative explanations, and the ability to make decisions and solve problems creatively.
Belong to a Global Society:

From the study of foreign languages starting in sixth grade, to units of study partnered with students from schools around the world to the IB Areas of Interaction (AoI), my students are continually examining topics through a variety of lenses which reflect the diversity and depth of our world and understanding their place within it.
My personal philosophy of education reflects the IB MYP fundamental concepts through fostering tolerance and inter-cultural understanding among young people through a specific method of teaching. This method of teaching, also known as a "curricular framework", incorporates critical thinking, problem solving, and exposure to a variety of viewpoints. I believe in a student centered classroom. Activities are designed to stimulate intellectual curiosity and to equip students with the skills to become independent learners. Structured inquiry, critical thinking, and activities in which students may learn through experience are used in the classroom.
My students' learning reflects the MYP's fundamental concepts by demonstrating:
· Awareness of the similarities and differences among many cultures, understanding issues on an international scale, and responsible citizenship
· The inter-relatedness of various disciplines and issues
· A "Socratic" (question-and-answer) form of achieving knowledge in the classroom