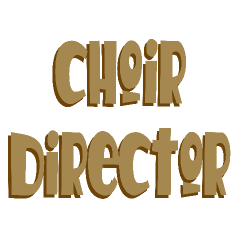 About the Directors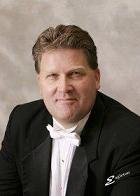 Mark Baker has served as music educator for the past 35 years, teaching students on the elementary, middle school, and high school level.

He is in his 9th year as Head Choral Director at Denton High School and serves as Fine Arts Department Chair.

Mark received his B. S. in Music Education from Indiana Wesleyan University and his M. A. in Music Education from Texas Woman's University.
DHS Chorale performed at SWACDA in 2005 in St. Louis, Missouri.

They also performed in cathedrals in England in 2005 and in Germany and Austria in 2007.

In March, 2009, the DHS Chorale performed at the Sunday morning service in the West Point Chapel in New York.
During his 12-year tenure at Strickland Middle School, Mark had two TMEA Honor Choirs – 8th Grade Treble in 1997 and 7th and 8th Grade Men in 2000. Choirs under Mark's direction, both on the high school and middle school level, have consistently earned Sweepstakes awards at UIL contests and have won Grand Champion performance awards at San Antonio, Houston, and Winter Park. In 2011 three choirs from Denton HS participated in the Disney Music Festival in Orlando, Florida and received Best in Class in each of their categories, with Chorale earning overall Grand Champion.
Mark currently serves TMEA as Region 2 President. He has served in a number of other leadership positions in TMEA, including High School Region Chair in Region 2 and Middle School Region Chair in Regions 5 and 24. Two of the terms in which he served as Region Chair were when new regions were being formed and he provided leadership in melding different regions' policies into a new Region Handbook. Mark has served as a clinician for All-Region Choirs throughout the state. He also served as the TMEA All-State Men's Choir Section Leader in 2008.
During his thirty plus years of teaching, Mark has been the recipient of numerous awards, including being named Teacher of the Year for Denton ISD in 1996.

He

has been named in Who's Who Among America's Teachers on numerous occasions and was presented the prestigious CARE award by the Greater Denton Arts Council in 1997 for promoting arts in the community.
For 6 years Mark has been Minister of Music at Euless First United Methodist Church.

Mark and his wife, Vicki, who is the Coordinator of Music Education at Texas Woman's University, live in Denton with their three dogs, Anabelle, Samantha, and Millie.
---
Nicholas Vance

Associate Director
Nicholas Vance graduated from Denton High School in 2009 and went on to attend Southeastern Oklahoma State University where he obtained a Bachelor of Music Education. He is currently in his Second year of teaching and is looking forward to the opportunities presented to him through this choir program.
---
Denton High School
1007 Fulton
Denton, TX 76201
Fax: (940) 369-4593
Phone: (940) 369-2118 or (940) 369-2056