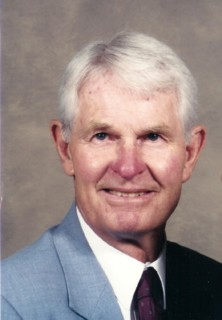 John H. Guyer, a man who devoted his life to the education of the youth of the Denton Independent School District, was an untiring, unselfish dedicated role model providing a future pathway for thousands of students. He is remembered in large for his constant energy in creating a school district of quality teaching, learning, and the well-being of all students. He is equally remembered for his caring about the individual student, especially for those who needed guidance and someone who cared about them.
Although he retired in 1981 and passed away in March, 2003, he is still remembered and respected by his students, his friends, and the community of Denton as a dedicated, religious family man who put the welfare of others before his own. A quote of Longfellow best symbolizes John Guyer, the man:
The heights by great men reached and kept were not attained by sudden flight; but they while their companions slept were toiling upward in the night.
1939 Bachelor of Science, North Texas State University
1947 Master of Science, North Texas State University
1939-1942 White Deer Independent School District teacher
1942-1945 Active duty in the military
1946-1955 Denton H.S. Assistant Principal/coach football and baseball
1956-1966 Denton High School Principal
1966-1981 Administrative Assistant to the Superintendent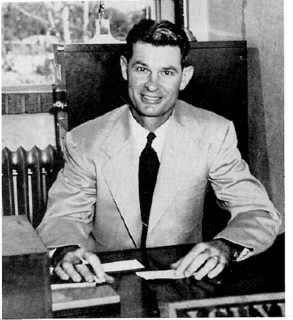 John. H. Guyer, Principal at Denton High School 1956 - 1966