Return to Headlines
Guyer Silverados Junior Dance Clinic Sat, Oct. 14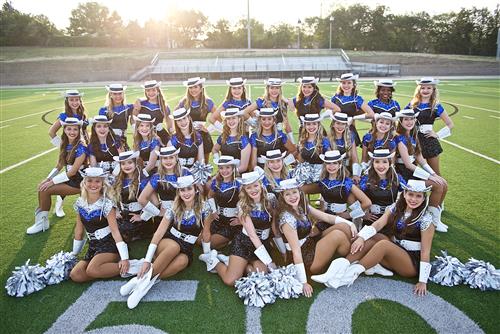 K-8th grade students welcome to attend
Registration fee $30.00
Saturday, October 14, 2017
9:00 A.M. - 12:30 P.M.
Registration and check-in begins at 8:30 A.M.
Clinic will be held in the Dance Studio/Wildcat Gym
Shows offs will start at 12 noon. All invited to watch your Jr. Silvo!
Please enter at the back of the school…follow the signs/balloons.
Payment due the day of clinic. Make checks payable to:
SILVERADOS BOOSTER CLUB
This Silverados Jr. Clinic includes dance instruction by the award-winning Silverados. In addition, each participant receives a clinic t-shirt and is invited to perform with the Silverados at the Guyer vs. Allen football game on Friday, October 20, 2017, at C.H. Collins with kickoff at 7:30 P.M. Please have your Jr. Silvo at C.H. Collins by 6:00 P.M. to receive t-shirt and practice.
For additional information please contact Rachel Simpson at rsimpson@dentonisd.org.