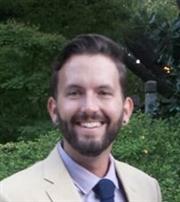 Phone: (972) 347-7841
Email:
Degrees and Certifications:
Degree: Bachelor of Music Education from the University of North Texas Certifcation: Music (Grades EC-12) Professional Affiliations: Texas Music Educators Association, Percussive Arts Society Mr. Lennox proudly endorses Innovative Percussion sticks and mallets
Mr.

Christopher Lennox

Christopher Lennox graduated from the University of North Texas with his Bachelor of Music Education. At UNT Mr. Lennox had the honor of studying with Christopher Deane, Paul Rennick, Mark Ford, Robert "Doc" Schietroma, Ed Smith, and Michael Drake. While studying at North Texas, Christopher was privileged to perform with the Brass Band, Concert Band, Concert Orchestra, Symphony Orchestra, Percussion Players, as well as many other small ensembles.

With over ten years of instructional experience, Christopher Lennox has taught and arranged for many groups around the country. He has worked with high school, college, and independent ensembles in Delaware, Pennsylvania, Tennessee, California, Texas, Florida, Wyoming and Massachussetts.

As a musician, Christopher has performed with many world-class ensembles including the Jersey Surf (2002-2003), Crossmen (2004-2005), Phantom Regiment (2006), Blue Devils (2007), Cavaliers (2008), and Music City Mystique (2009). Throughout his Drum Corps International career he received numerous awards and honors including the 2005 "Beanpot Invitational" Scholarship, performed in the 2002 movie, "Pulse! A Stomp Odyssey", and the 2005 DCI Honor Corps. In 2006 and 2007 he won the Fred Sanford DCI High Percussion award with the Phantom Regiment and Blue Devils, respectively. In 2007 he traveled to Japan to represent the DCI World Champion Blue Devils at the "Marching in Okayama Festival." In 2010 Christopher returned to Japan to perform with the Aimachi Marching Band. Later that year he traveled to Basel, Switzerland to perform with the Top Secret Drum Corps.

Mr. Lennox resides in Denton and in his free time he enjoys hiking and camping while attempting to visit all 59 national parks in the US National Parks System.
Last Modified on May 23, 2018