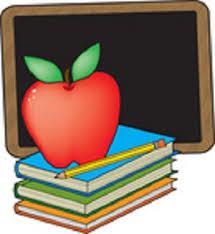 Instructional Plan

We will email to keep you informed about important events going on in 4th grade. Additionally, we will communicate any projects or special assignments the kids might be working on throughout the year. Please check your email!

Homework Policy:

Most assignments will be completed in class, however, if the assignment is not done and the majority of class is ready to move on the assignment will be sent home to be completed as homework. If the assignment is not completed as homework, it will be done during recess or a ticket will be taken.

Grades:

Grades exhibit the student's mastery of concepts and achievement. Based on this the student may qualify to relearn and be reassessed over content when their first grade indicates non-mastery of critical course content.

Report cards will be sent home every nine weeks.

Classroom Rules:

I will treat you with respect, so you will know how to treat me.

Feel free to do anything that doesn't cause a problem for anyone else.

If you cause a problem, I will ask you to solve it.

If you can't solve the problem, or choose not to, I will do something.

What I do, will depend on the special person, and the special situation.

If you feel something is unfair, whisper to me "I'm not sure that's fair," and we will talk.

STAAR:

Grades 3–8

In addition to routine tests and other measures of achievement, students at certain grade levels are required to take the state assessment, called STAAR, in the following subjects: 73 · Mathematics, annually in grades 3–8

Reading, annually in grades 3–8
Writing, including spelling and grammar, in grades 4 and 7
Science in grades 5 and 8
Social Studies in grade 8

Successful performance on the reading and math assessments in grades 5 and 8 is required by law, unless the student is enrolled in a reading or math course intended for students above the student's current grade level, in order for the student to be promoted to the next grade level.