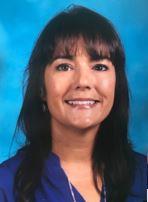 Phone: 940-369-2020
Email:
Degrees and Certifications:
Western Michigan University Bachelor of Science & Education, Art Minor University of Phoenix Masters of Education: Curriculum of Instruction Texas Woman's University Masters of Counseling School Counseling License
Mrs.

J. Holladay, MA, MS, LPC

DHS Career Counselor

Request to see me, click here.

What is a Career Counselor? I assist students in helping you be informed, plan for your future career and set long term goals. This could be for college, career, and/or military, career research/assessment(s), or simply to know more about the classes offered at DHS and beyond.

Save the Date: ASVAB #2 March 3rd @ DHS Lecture Hall. Click here to sign up!

Taking a class at the Advanced Technology Complex (ATC) next year?

click here for mandatory meetings in Cosmetology/ Health/ EMT/ Firefighter for 2020/2021

Helpful links for your potential future planning. . . .

- Career Technology Classes at DHS & ATC Lists out & describes the various classes at DHS/ATC.

Clases profesionales y técnicas en DHS y ATC.

- Denton ISD CTE (Career & Technology Education) Resources More information about CTE in our district.

- Advanced Technology Complex Provides our students additional opportunities for career and technical classes.

- Naviance; An online program for college, career planning, ordering transcripts, etc.

- Texas OnCourse A career planning tool with games, information and career tests.

- Texas Reality Check; great way to check what type of salary you would need to make to fit your lifesyle you want!

- Payscale Salary Data A website that has additional information about jobs, job trends, salary, etc.

- U.S. Bureau of Labor Statistics- Career Information & Job Trends A website that has additional information about jobs, job trends, salary, etc.

- List of career clusters and job occupations

- Career Onestop A website about various careers with videos/interviews/information.

- iWorks DFW Youth Career Offers opportunities for students for Career Fairs, apprentiships, job trends and more!

- Career matches with TX Job Y'all

- Career Exploration Program (My ASVAB). Use access code CEP123 to set up a student account.

- Need to find out which colleges offer the major you're interested in? Try using this through College Board.

Test Prep?

- March to Success: online study program to help students prepare for standardized tests (also has ASVAB Prep)

- Union Test Prep: online test prep for LOTS of tests (including ASVAB)

- Khan Academy: online tutorial & test prep

Note: Information on this site is subject to change without notice, please use ONLY as a reference.
La información está sujeta a cambios, utilícela solo como referencia.


DHS 4 Year Planning: Personal Graduation Plan
Parents, Teachers, Mentors....need help assisting your high schooler?
Try starting out with discussing the following questions:
1. What are your top academic strengths? Try to be as specific as possible to look for skills. Taking an aptitude test like the ASVAB might help give additional insight, look at past academic tests like PSAT or STAAR.
2. Which academic (& non-academic) areas in your life intrest you the most? What other conditions or rewards might they enjoy? What are some thing they value most in their life that might help lead them into a pathway.
3. What are your 5 top personal & social strengths? If they're not sure of their strengths, try encouraging them to ask other adults in their life for feedback, try showing them a list of strengths and finding some. The trick is increasing self-awareness. Try looking through their past Naviance career tests to see some similarities and trends.
4. What type of lifestyle do they envision for their future? The Texas Reality Check allows them to answer questions about what type of life they would like and the salary needed to sustain it.
5. Research, research, research... The more knowledge they have about career areas, the better they might feel choosing a pathway. Start an inventory of possible career options. Having several pathways allow them to adjust as life's unexpectencies come their way. Take classes that fit their possible career pathway, this saves time and money in the future if they can narrow their search. Ask professionals in their career what they like best and least about their jobs. Begin looking at various colleges, trade schools, job trends & current salaries can also be beneficial like Naviance, Payscale Salary Data, U.S. Bureau of Labor Statistics- Career Information & Job Trends.
6. Encourage them to start keeping track of any achievements, volunteer, clubs, sports, activities they're involved in. Begin goal setting with them so that they have a better vision of where they're going.
Ultimatley the more you know, the more adaptable they'll be to start making informed desisions about their future.
Padres, maestros, mentores ... ¿necesitan ayuda para ayudar a su estudiante de secundaria?

Intente comenzar discutiendo las siguientes preguntas:

1. ¿Cuáles son tus principales fortalezas académicas? Trate de ser lo más específico posible para buscar habilidades. Tomar una prueba de aptitud como el ASVAB podría ayudar a dar una idea adicional, ver exámenes académicos anteriores como PSAT o STAAR.

2. ¿Qué áreas académicas (y no académicas) en tu vida te interesan más? ¿Qué otras condiciones o recompensas podrían disfrutar? ¿Cuáles son algunas de las cosas que más valoran en su vida que podrían ayudarlos a emprender un camino?

3. ¿Cuáles son tus 5 principales fortalezas personales y sociales? Si no están seguros de sus puntos fuertes, intente alentarlos a pedirle retroalimentación a otros adultos en su vida, intente mostrarles una lista de puntos fuertes y encontrar algunos. El truco es aumentar la autoconciencia. Intente revisar sus pasadas pruebas de carrera de Naviance para ver algunas similitudes y tendencias.

4. ¿Qué tipo de estilo de vida imaginan para su futuro? El Texas Reality Check les permite responder preguntas sobre qué tipo de vida les gustaría y el salario necesario para mantenerla.

5. Investigación, investigación, investigación ... Cuanto más conocimiento tengan sobre las áreas profesionales, mejor se sentirán al elegir un camino. Comience un inventario de posibles opciones de carrera. Tener varias vías les permite adaptarse a medida que surgen imprevistos de la vida. Tome clases que se ajusten a su posible camino profesional, esto ahorra tiempo y dinero en el futuro si pueden reducir su búsqueda. Pregúnteles a los profesionales de su carrera qué les gusta más y menos sobre sus trabajos. Comenzar a estudiar varias universidades, escuelas de comercio, tendencias laborales y salarios actuales también puede ser beneficioso como Naviance, Payscale Salario Data, Oficina de Estadísticas Laborales de EE. UU. - Información profesional y tendencias laborales.

6. Aliéntelos a comenzar a realizar un seguimiento de cualquier logro, voluntariado, clubes, deportes, actividades en las que participen. Comience a establecer objetivos con ellos para que tengan una mejor visión de hacia dónde se dirigen.

En última instancia, cuanto más sepa, más adaptables serán para comenzar a tomar decisiones informadas sobre su futuro.