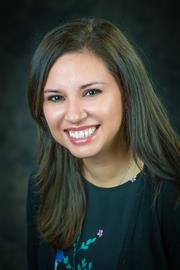 Phone: 972-347-7511
Email:
Degrees and Certifications:
Mrs.

Leyla Taylor - Registrar

NAVO MIDDLE SCHOOL
Returning students - snapcodes will be sent out July 15th, 2019 to the primary parent's email address.

*All 7th grade students must have updated imminizations during schedule pick up or schedule will not be available.

Students who have attended a Denton ISD school are considered 'returning students'. *NO NEW STUDENT REGISTRATION DURING THESE TIMES*
SCHEDULE PICK UP - RETURNING STUDENTS TO DENTON ISD ONLY
2019-2020 Schedule pick up dates and times
Tuesday - JULY 30th, 2019 9:00-11:00 am & 1:00-3:00pm
Wednesday - JULY 31st, 2019 9:00-11:00 am & 1:00-3:00pm
Thursday - AUGUST 1st, 2019 3:00-7:00pm
Location: Navo Cafeteria (park in rear of building)
New students - open enrollment will be available July 1st, 2019 for new to Denton ISD students.
REGISTRATION REQUIREMENTS FOR NEW STUDENTS:
-Infosnap/Online Registration - must be completed first
-Birth Certificate and
Social Security Card
-ALL Current Immunizations (7th GRADE MUST HAVE MENINGOCOCCAL AND TDAP)
-Previous School Transfer Records
-Current Proof of Residency (utility bill; gas, water or electric - signed lease/mortgage)
Out of state students

cannot

be enrolled without a birth certificate and current state required immunizations.
It is the parents responsability to provide the school with proper documentation at the time of registration, requesting records from other schools can take days.
Who can enroll a student? The natural parent or legal guardian. Parent must sign and notarize an affidavit of parent/guardian permission for a 'non-parent' to interface with district regarding the student. This form can be done and notarized during registration.
Last Modified on May 28, 2019