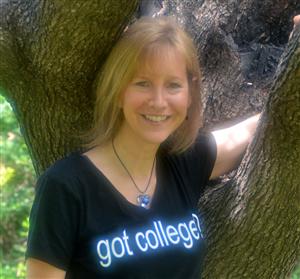 Phone: 940-369-3160
Email:
Degrees and Certifications:
Diane Owen

Talent Search Counselor

Talent Search is a federally funded program that provides assistance to students in pursuing post-high school education - primarily for students whose parents did not earn a four-year college degree.

Diane is normally at Ryan Monday - Friday (Office is last room on the right in the COMMONS)

Ryan office phone number – (940) 369-3169 (Please leave a voicemail if I do not answer as I may be helping students and unable to answer)

UNT voicemail – (940) 565-4185

Talent Search does not recruit for UNT, and helps students to go to any college or trade school that the student is interested in. Applications can be picked up at her office at Ryan High School, or downloaded from the UNT website: https://trio.unt.edu/ts

Education:

Master of Education, University of North Texas, Denton, TX (August 1992)


Bachelor of Science in Education, University of North Texas, Denton, TX (May 1988)

Background:

Diane has worked with youth in an educational setting since 1988 when she was the counselor at Liberty Christian School for four years and also volunteered with Frontline Ministries through Denton Bible Church from 1992-1999. She has been at Ryan since 1995 as theTalent Search Counselor for 9-12th graders.

Philosophy of Education:

Diane really enjoys working with students and likes to make learning fun through games and other creative methods to teach students what they need to learn to be successful students in high school and as preparation for college. A variety of workshops, computer labs, and individual and group activities are provided in the following areas: academic planning, study skills, college test-prep, career/college exploration, values clarification, decision making, goal-setting, college field-trips, parent/student workshops, financial aid, scholarships, hands-on assistance with college admissions, and more! Most of the workshops are provided at the Ryan High School campus.

Accomplishments or Personal Information:

Licensed Professional Counselor

Hobbies, Family info, etc.

Diane's activities outside of Talent Search include: hiking, traveling, enjoying the great outdoors, working out, movies, reading, gardening, snow skiing, Bible study, discipling/mentoring, missions, and hangin' out with family and friends.
Last Modified on September 28, 2021