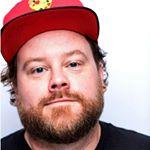 Phone:
Email:
Degrees and Certifications:
Mr.

Matthew Sallack

Hello there!

My name is Matthew Gordon Sallack. This is my first year teaching art at McMath Middle School! I hold a BFA in Graphic Design from Texas State University-San Marcos and an MFA in Illustration from Academy of Art University in San Francisco. My love for art goes back to when I was 2 years old, drawing my first illustrations. I am involved with the art scene at Denton including organizing art shows and markets. Organizations I am affiliated with outside of school are: Denton Community Market, The DIME Store, Keep Denton Beautiful, SCRAP Denton, and several others. I also practice art outside the classroom as a freelance illustrator/professional artist. My philosophy for teaching involves teaching students about core art concepts and letting them learn experientially. In my class we will utilize several media both in 2-D and 3-D. My favorite art media are pencil, pen, watercolor, and printmaking!
Distance Learning Activities

Mar 17-20

Haunted House with Secondary Colors

Create a sketch of a haunted house with colored pencils (or crayon) using only SECONDARY colors: green, orange, and violet. You can also black and white. Sharpie is optional.

Mar 23-27

Warm/Cool Dragon

Create a sketch of a dragon using either cool colors (blue, green, violet) or warm colors (red, orange, yellow). Use pencil and marker. You can also use crayon or colored pencil. Think about things that are cool (ice, snow, snowflakes, snowmen) and things that are warm (fire, the sun, heaters) when you are designing your dragon.

Mar 29-Apr 3

Sketch Your Pet

Create a sketch of your pet at home. Either draw quick sketches (gestures) with pencil of your animal or a more developed sketch with color. You can use sketch your pet live, in person. Or you can take a photo and work from photos. ...Or use both! If you don't have a pet at home, draw your friend's dog, or your grandma's cat. Try to think about distinctive markings (stripes, spots) on the fur/scales/feathers of your pet.

Mar 29-Apr 3

Junk Mail Collage

Create a collage with junk mail. You can also use newspaper, magazines or whatever you have lying around. Use scissors and glue to cut out shapes and arrange them on either heavy paper or cardboard. Only use a thin layer of glue, so you don't have too much mess. Suggestions: arrange everything on the page first before gluing pieces down. Also, use large pieces in the back and smaller pieces in the front to fill up the space. Think about how your pieces overlap, which means when something covers up or gets in front of something else.