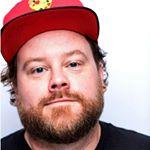 Phone:
Email:
Degrees and Certifications:
Mr.

Matthew Sallack

Hello there!

My name is Matthew Gordon Sallack. I started teaching at McMath Middle School in fall of 2018. I hold a BFA in Graphic Design from Texas State University-San Marcos and an MFA in Illustration from Academy of Art University in San Francisco. My love for art goes back to when I was 2 years old, drawing my first illustrations. I am involved with the art scene at Denton including organizing art shows and markets. Organizations I am affiliated with outside of school are: Denton Community Market, The DIME Store, Keep Denton Beautiful, SCRAP Denton, and several others. I also practice art outside the classroom as a freelance illustrator/professional artist. My philosophy for teaching involves teaching students about core art concepts and letting them learn experientially. In my class we will utilize several media both in 2-D and 3-D. My favorite art media are pencil, pen, watercolor, and printmaking!
Distance Learning Activities

Mar 17-20

Haunted House with Secondary Colors

Create a sketch of a haunted house with colored pencils (or crayon) using only SECONDARY colors: green, orange, and violet. You can also black and white. Sharpie is optional.

Mar 23-27

Warm/Cool Dragon

Create a sketch of a dragon using either cool colors (blue, green, violet) or warm colors (red, orange, yellow). Use pencil and marker. You can also use crayon or colored pencil. Think about things that are cool (ice, snow, snowflakes, snowmen) and things that are warm (fire, the sun, heaters) when you are designing your dragon.

Mar 29-Apr 3

Sketch Your Pet

Create a sketch of your pet at home. Either draw quick sketches (gestures) with pencil of your animal or a more developed sketch with color. You can use sketch your pet live, in person. Or you can take a photo and work from photos. ...Or use both! If you don't have a pet at home, draw your friend's dog, or your grandma's cat. Try to think about distinctive markings (stripes, spots) on the fur/scales/feathers of your pet.

Mar 29-Apr 3

Junk Mail Collage

Create a collage with junk mail. You can also use newspaper, magazines or whatever you have lying around. Use scissors and glue to cut out shapes and arrange them on either heavy paper or cardboard. Only use a thin layer of glue, so you don't have too much mess. Suggestions: arrange everything on the page first before gluing pieces down. Also, use large pieces in the back and smaller pieces in the front to fill up the space. Think about how your pieces overlap, which means when something covers up or gets in front of something else.

Apr 6-Apr 12

Pop Art Grid using a Stencil


Create a grid composition in the style of Andy Warhol using a stencil. First draw and design a stencil using boxboard/thin cardboard/chip board. Make sure the stencil is small enough so it can be drawn at least four times on the page. Use the stencil to trace your design on the page with pencil multiple times. Then color using whatever type of media you would like (markers, crayon, colored pencil.)

Apr 13-Apr 19

Drawing Everyday Objects with Line


Draw everyday objects using only line, no value or color. Try out different types of line such as contour line, continuous line, and broken line. You can draw any type of objects you have around the house. Suggestions: cleaning products, cans of food, fruits or vegetables, cups, toys. You can use pen or pencil and whatever paper you have available. You only need to submit one drawing, but you can do as many as you like.

Apr 20-Apr 26

Leaf Rubbing Impressions


Gather different types of leaves from your yard, or an area where you have permission to be. Please be careful of your surroundings when forraging! Keep clear of ant mounds and poison ivy. Create an impression of each leaf by putting the leaf under the paper and use a crayon or colored pencil to color over the raised area. The result will be an impression of the shape, texture, and lines of the leaf. Create several impressions using different colors and leaf types. You can create a pattern, layer them, or be creative with how you develop your composition.

April 27-May 3

Create Your Own Jigsaw Puzzle


Create an interesting drawing on paper. You can use crayon, colored pencil, or marker. You will then need to glue your drawing onto some sort of cardboard backing. You can use a cereal box, soda box, or some sort of cardboard backing you have. If you have thick paper, or cardstock, you can use that instead. (You can use regular paper by itself, but the pieces won't be as sturdy.) Then you will cut your image into several pieces. Try to make your pieces have interesting shapes. The individual shapes can be jagged, curvilinear, or animal-shaped! You can make your puzzle have only a few pieces or many. It's up to you!

May 4–May 10

Draw Yourself as a Cartoon Character


For this exercise, I want you to do a self-portrait, but with a twist! I want you to turn yourself into a cartoon character. Do a little research and look up your favorite cartoon characters. You may even want to practice drawing them. I know a lot of you guys like Spongebob, so here is your chance to draw yourself in whatever style of cartoon you would like. Think about your features: your hair, ears, mouth, nose, the clothes you wear and how you would draw them as a cartoon character. Often times with cartoon characters, features are exaggerated. For instance, the eyes are often large, and the ears are small. You can use whatever materials you wish for this exercise.