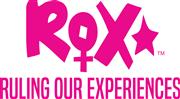 We are very excited to be the 1st school in the state of Texas to offer this evidenced-based program. More information can be found at rulingourexperiences.com.

We know that being a teenage girl can be challenging and that the transition from 8th grade to 9th grade can sometimes bring added stress and pressure. Girls are struggling with a number of issues unique to being a girl and technology, media influence and social pressures can make these issues all the more challenging. ROX is a program that will provide your student with a safe place where she can talk about these issues and learn new skills to manage these pressures, develop as a female leader and gain the confidence to rule her own experiences!

Topics covered in ROX include: team-building, healthy communication, cyber safety and social media, friendships and girl bullying, stress and pressure, safety, body image and the media, leadership and academic/career development. In addition ROX welcomes guest speakers from the community who are successful female leaders. A final unique aspect of ROX is that girls are taught verbal and physical self-defense strategies.