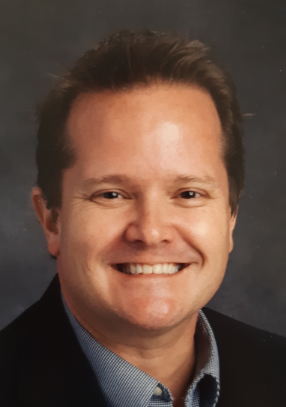 Phone: 940-369-0040
Email:
Degrees and Certifications:
Mr.

Scott Spaulding

Scott Spaulding is the district's Strengths Coordinator and will continue to act as the RHS Interact Sponsor. As Strengths Coordinator he will offer workshops, presentations, and private coaching for teachers, students, and parents. Mr. Spaulding brings 26 years of experience in public schools with the last 13 in Denton ISD.

"I am incredibly excited about my duties this year. Strengths is such a wonderful endeavor, and I look forward to sharing it with our employees, kids, and community."

He began his career in our district at Denton High where he worked for 6 years teaching English I, English II, English III, Broadcasting, Speech, and International Baccalaureate Film. At DHS he was awarded Junior Class Teacher Favorite in 2010, and Most Admired Teacher in 2011. He was also a two time recipient of the Top 10 Teacher Award.

During his 6 year stint at Ryan High School, Mr. Spaulding taught English III, Speech, Broadcasting, Debate, and also began the literacy mentoring program B.L.A.S.T. He was a two time nominee for Teacher of the Year. Additionally, for the last 13 years he has been a sponsor of Rotary Interact where he has engaged students in a wide variety of community service projects.

He obtained his Masters Degree in Administration from Walden University, and completed his undergraduate work from the University of Nebraska. He began his career in Richardson ISD teaching Theater and Radio & Television.

He currently lives with his wife Emily, a former Denton High teacher. She is currently a full time caregiver to Bruce, Scott's Father, a former Marine and Treasury Agent.
Strengths Training Comments: Denton ISD Students, Parents & Staff