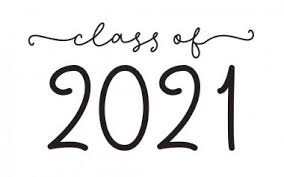 Final Things to do from your Counselors!

Please go through this presentation
(https://tinyurl.com/258z2xz8)
to find important information from your DHS Counselors.

Let us know what you are doing next year
How to request final transcripts
Should I complete the FAFSA
How to save your documents from your google drive
And many other important things to know before the end of school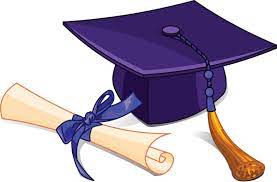 This webpage will be updated with important information as it becomes available.
Look for your ID Below - If you are on this list, you have a Fine that must be paid before Graduation!

Contact Ms. Kirk, the bookkeeper at DHS IMMEDIATELY!!!
UPCOMING DATES:

May 3 - Virtual GenTX Decision Day (Video Announcement here)

May 12--IB Senior Celebration at 3:30 pm in the DHS Cafeteria. Full IB DP students and teachers only in person. Friends & family join via Zoom.

Monday, May 17 Goldbeck Senior Panoramic Pic at 11:00am

Any senior (F2F or CL) who wants to be included in the pic must attend the one-time event.

From Goldbeck: Our photographers are setting up more stand than they ever have before. The seniors will be spaced out as much as we can allow. The seniors will not be completely socially distanced, but they will keep their masks on during the duration of our process. With the seniors keeping their masks on, we are still following all of the guidelines and requirements needed. Our photographers have sped up picture day tremendously, by taking away some steps that we have done in years past. Every senior will go home with the flyer in their hand (photographers provide slips on picture day), explaining everything they need to pick up their panoramics the next day.

May 20 - Senior Local Awards Event 9:30 am @ DHS Auditorium - Students only.

Students will be notified if they have won a scholarship or will be acknowledged at the ceremony.

Ceremony will be streamed live for parents and family and recorded for future viewing.

May 20 -21: 8:00 -10:00 AM and 1:00 – 3:00PM - Chromebook Return

Must return chromebook with charger, jetpack with charger, & any library books

May 20th - Outside the library
May 21st - Auditorium foyer
May return chromebook to the library before the deadline

Friday, May 21 @ 7:30pm- Senior Sunset - Place to be determined

Please note that Seniors will be attending school until the final instructional day, which is Thursday, May 27th. The final four instructional days the Seniors will have activities versus being in class.

Senior's Last Week Schedule - 8:50 a.m. – 12:50 p.m. Please have a ride to pick you up by 12:50 pm each day.

Monday, May 24th: 8:50 a.m. – 12:50 p.m. Please have a ride to pick you up by 12:50 pm.

Final Graduation Checklist Items - DHS Staff will be available to the class of 2021 for:

Technology Returns: Chromebook, Charger, Jetpack (if received one)
Cap and Gown Check
Collecting of Books
Collecting of inventory items (i.e. uniforms, fine arts/athletics equipment)

Tuesday, May 25th : 8:50 a.m. – 12:50 p.m. Please have a ride to pick you up by 12:50 pm.

Practice Procession in Gym 2

You will get your seating assignment at this time - which side of stadium you'll be on Friday

Fine Cards
Senior Surveys

Handprints (STUCO coordinating)

Wednesday, May 26th :8:50 a.m. – 12:50 p.m. Please have a ride to pick you up by 12:50 pm.

Final Graduation Checklist Items - DHS Staff will be available to the class of 2021 for:

Technology Returns: Chromebook, Charger, Jetpack (if received one)
Cap and Gown Check
Collecting of Fines
Collecting of Books
Collecting of inventory items (i.e. uniforms, fine arts/athletics equipment)

Thursday, May 27th (Early Release Day): 8:50 a.m. - everything must be done by 1:05 p.m.

Final Graduation Checklist Items - DHS Staff will be available to the class of 2021 for:

Technology Returns: Chromebook, Charger, Jetpack (if received one)
Cap and Gown Check
Collecting of Fines
Collecting of Books
Final collection for inventory items (i.e. uniforms, fine arts/athletics equipment)

Friday, May 28th:

Denton High School Graduation Ceremony – 7 pm @ CH Collins see webpage for complete information - link on this webpage by grad cap

Staff: 5:30 p.m.- Conclusion
Students, Parents and Guests: 6:00 p.m.- Conclusion