Mrs. Dawn Ide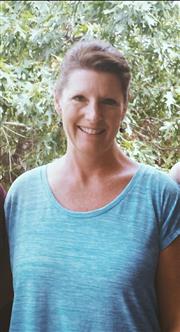 Phone: 940-594-6498
Email:
Degrees and Certifications:
Degrees: Bachelor of Science from Texas Woman's University With a Major in Interdisciplinary Studies Certifications: Elementary EC-4th English as a Second Language
Mrs.

Ide's First Grade Class Schedule

7:30-7:35 Students enter the classroom-unpack backpacks
7:35-7:55 Exercise Time (M-W-F) and D.E.A.R Time (T-TH)
8:00-8:10 Announcements, Pledge and Moment of Silence
8:10-9:00 Writer's workshop
9:00-9:05 Snack
9:05-10:20 Reader's Workshop and Letterland (Phonics)
10:25-10:45 Recess/Restroom Break
10:50-11:20 Math Workshop
11:25-11:55 Lunch/Recess
12:00-12:25 Math Workshop Cont...
12:25-1:05 Success Time (Interventions and Review)
1:00-1:55 Special Areas (This my conference time everyday except Tuesdays)
(Mon,Tues,Thurs. is PE; Wed. is Music; Fri. is Art)
2:00-2:15 Binder Pack Up
2:15-2:50 Science/Social Studies
2:55 Hall Line Up- Afternoon Announcements and Exit

*Library---Wednesdays from 8:30-9:00am.
*Counselor Visits---Thursdays from 2:15-2-45 pm.
*Computer Lab---Fridays from 10:45-11:20 am.
Last Modified on January 21, 2018