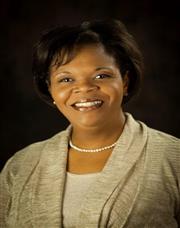 Phone: (940) 369-3813
Email:
Degrees and Certifications:
B.A. Social Work and M.A Mental Health Counseling Licenses as a Professional Counselor (LPC) and a Licensed Chemical Dependency Counselor (LCDC).
Mrs.

Cheryl Culberson SAC Counselor

Some of the services I offer include:
Responsive Services: Crisis Intervention
Coping Skills and Building Resilience
Developing positive coping skills and building resilience will empower and enable the student to navigate safely through daily problems and stressors. We focus on healthy coping strategies and resiliency.
Small Group Counseling: Salvaging Sisterhood, Boys to Men, and a Power up (Coping skills)
Parent and Teacher Consultations
Behavioral modification interventions
Counseling
Our brief ended counseling addresses many needs including:
Building healthy relationships and communication skills
"inside and outside the classroom"
Building self-esteem
Developing problem-solving skills
Coping skills, anxiety, ADHD, and Crisis Intervention/Prevention through life changes
Assisting with social service needs and/or referrals for play therapy
Requesting Services
Students, teachers, and parents can refer students to counseling by...
Walk-in appointments
Calling the counselor at (940) 369-3813
Leaving a self-referral in the mailbox outside of my office.
Self Regulation Lessons/Guidance
The guidance program is developed to promote positive character traits in each of our students. Topics will include many subjects including bullying, violence, abuse, suicide and drug prevention. Throughout the guidance lessons there is a focus on self-confidence development, decision-making, interpersonal effectiveness, communication skills, cross-cultural effectiveness and responsible behavior.
My conferance time is schduled as requested.
* Email CCulberson@dentonisd.org
Last Modified on May 2, 2019