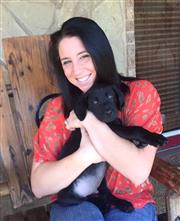 Phone:
Email:
Degrees and Certifications:
.

Alison Weaver

(940)369-2083

AWeaver@DentonISD.org

Honors English II

Conference Time: B days (M-Th) from 10:00 am-11:00 am

Tutorial Time(s): Tuesday/Thursday 8:15-8:45 am & Tuesday 4:15-4:45 pm

Certification: English Language Arts & Reading 7-12

English as a Second Language Supplemental 7-12

Bio: My name is Alison Weaver, and I will be teaching Honors English II (and one section of English II) for the 2019-2020 school year. I am happily married with four beautiful children ranging in ages from two to seventeen. I graduated from Aubrey High School to attend TVCC in Athens, TX where I was a college cheerleader. I later graduated from TWU with a BA in English minoring in Education. The 2019-2020 school year will be my 5th year teaching at DHS. I am proud to be a Bronco, enthusiastic about English, and love to build student-teacher relationships based on trust and mutual respect.
Be sure to add yourself to the shared Google Classroom for Honors English II Summer Reading. Both Mrs. Weaver and Mr. Herrmann will be monitoring the Google Classroom page. You will need to submit the title of your summer reading book to the Google Form linked in the Summer Reading Google Classroom page. If you have questions, feel free to post them there or you may email either teacher. Emails are listed below along with the links to the information on the classroom site. Thank you!

Use the following code to add yourself to the page: 0c17xn8

Aweaver@dentonisd.org Cherrmann@dentonisd.org
Last Modified on June 17, 2019