Return to Headlines
Elementary students honored for Texas plant artwork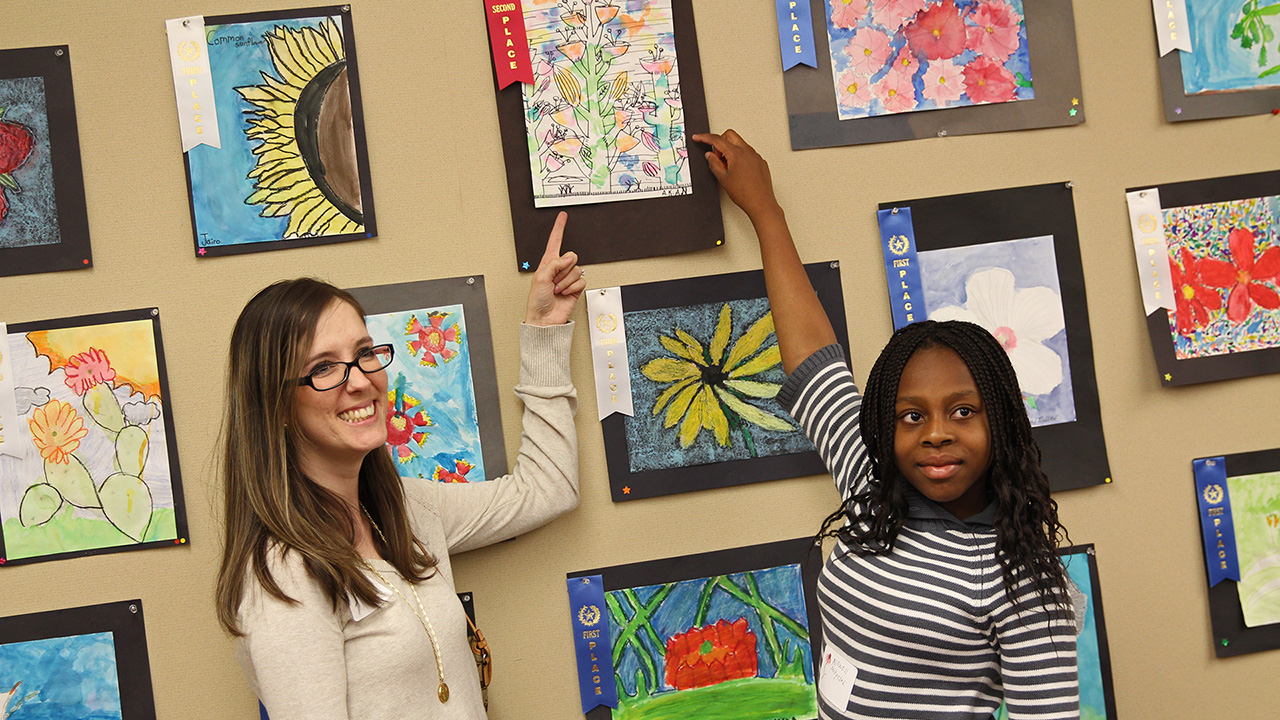 Students from 12 Denton ISD elementary schools recently showed their plant artwork to families and community members as part of a citywide tour, and the pieces will soon be seen by a much bigger audience.
Blanton, Cross Oaks, E.P. Rayzor, Evers Park, Hawk, Houston, McNair, Nelson, Newton Rayzor, Pecan Creek, Rivera and Wilson elementary school fourth-grade students were honored with a reception for their artwork on April 13 at Denton ISD's Professional Development Center. Students created the artwork for the Texas Native Plant Art Exhibition, which has traveled throughout the city of Denton since November.
The artwork has been displayed at the Denton Senior Center, Texas Woman's University, the University of North Texas and Denton Public Libraries. It will next be displayed at the annual Denton Redbud Festival on Saturday, April 23, where it will be displayed at the Denton Civic Center, located at 321 E. McKinney St.
Benefits of plants native to Texas were stressed as part of the project, which teaches students the importance of their location in the state as well as their place in local heritage. The annual project began in 2009 in coordination with the Native Plant Society of Texas, with art teachers from participating schools integrating the project into their curriculum.
SEE ARTWORK RECEPTION PHOTOS
To see photos from the April 13 reception, click here.