Return to Headlines
Watson named district's director of transportation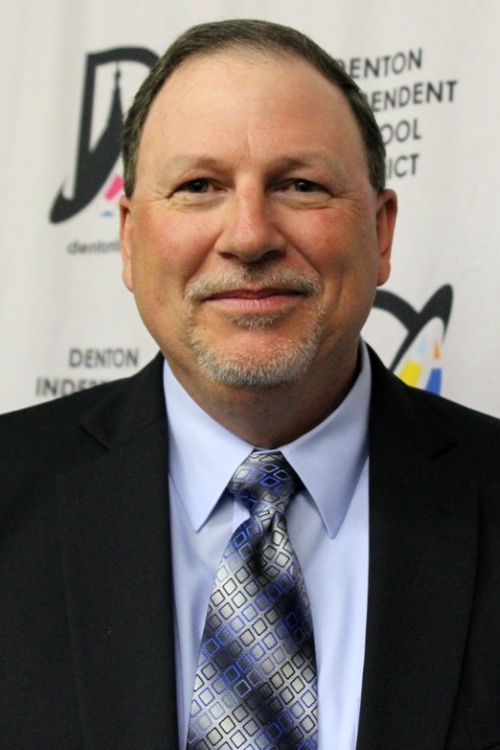 Jim Watson
Jim Watson, principal of Gainesville ISD's Chalmers Elementary School, has been named the new Denton Independent School District director of transportation. He replaces Gene Holloway, who announced he will retire at the end of the current school year.
"I'm excited, and quite frankly I can't get the smile off my face," said Mr. Watson. "I can't wait to get back into running transportation because the team at Denton ISD is known to be exceptional."
Mr. Watson brings 12 years of educational administrative experience to the position. Most recently, he served as the head of operations for Gainesville ISD, a district that serves 3,500 students in Cooke County, for four years.
Prior to that, Mr. Watson served the students of Gainesville as principal of Gainesville High School and, before that, principal of Lee Intermediate School. He started his career as the head of operations for Gunter ISD, a district with 850 students in Grayson County.
"I'm a lifelong resident of Denton County, back before most of the roads we are traveling were there, so I know a lot about the area" said Mr. Watson. "This is a great opportunity for me and my family."
Mr. Watson earned his bachelor's and master's degrees from Tarleton State University. A native of Krum, he is married to an educator in Gunter ISD, and they are raising two daughters.
"He's brings a lot of experience in working with various people and handling various situations," said Paul Andress, executive director of operations. "He's a well-rounded guy and that will definitely benefit our district."