Return to Headlines
Dr. Debbie Cano named director of intervention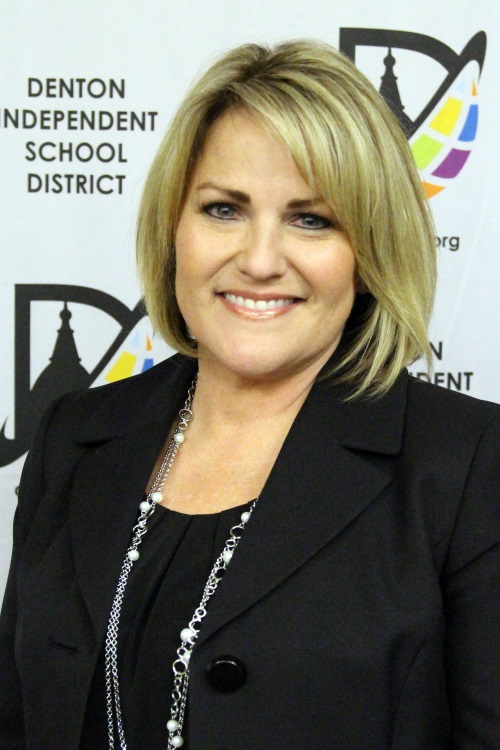 Dr. Debbie Cano
Dr. Debbie Cano, principal of McNair Elementary School, has been named Denton Independent School District's director of intervention services. She joins the central staff bringing 23 years of experience as an educator, with 13 of those coming as an administrator.
"Dr. Cano is the perfect choice for this much-needed position," said Dr. Richard Valenta, deputy superintendent. "She possesses the knowledge and leadership to provide our campuses with direction and support in student intervention."
Dr. Cano began her teaching career at Shady Grove Academy in 1993 before joining Keller ISD in 2001 and rising through the ranks. She went on to serve as assistant principal and, later, principal of South Keller Intermediate School for seven years.
Prior to her leadership at McNair, Dr. Cano led Vandagriff Elementary in Aledo ISD as principal for three years. She has also served as an adjunct professor at Texas Christian University.
"I want to thank the Denton ISD Board of Trustees and Dr. Wilson for their leadership and strategic focus in the development of this position," Dr. Cano said. "The exemplary services Denton ISD currently provides will be enhanced by the addition of the intervention services role. I am honored to serve in this capacity, and I will give my utmost to ensure the greater good of the Denton ISD community."
Dr. Cano earned her bachelor's degree from Dallas Baptist University and her master's degree in educational administration from Midwestern State University. She received her doctoral degree from Dallas Baptist University in 2015.