Return to Headlines
Robert Gonzalez named new director of Extended School Day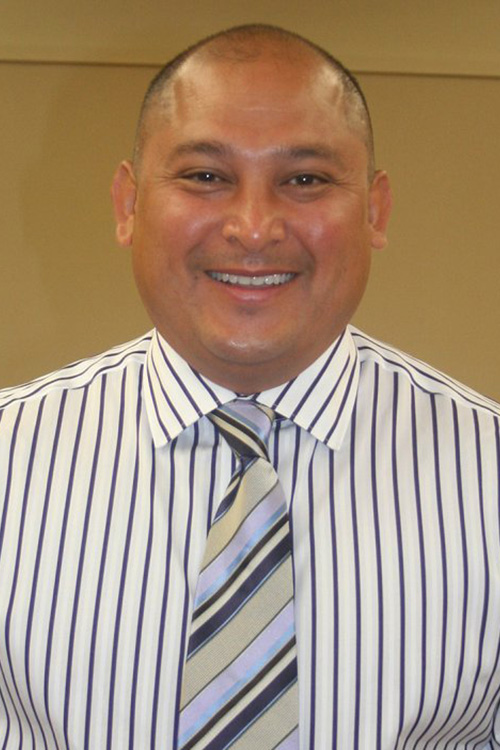 Robert Gonzalez
Robert Gonzalez, principal of Borman Elementary, has been named the new director of Denton ISD's Extended School Day after-school program for elementary students. He will replace longtime director Steve Johnson, who is retiring.
Mr. Gonzalez brings more than 22 years of working with students and families, including the past 12 as a Denton ISD principal, to his new role. He has been principal at both Borman and Rivera elementary schools, so he understands the ESD program and how it benefits students and families.
"We are extremely fortunate to have someone with the experience of not just working with families of elementary-aged students, but also a track record building relationships with them like Robert Gonzalez," said Dr. Jamie Wilson, Denton ISD superintendent of schools. "Mr. Gonzalez understands the value of ESD and will be able to work with our staff to ensure that the program continues to grow and engage our students."
ESD is an after-school enrichment program that promotes safety, learning, responsibility and community involvement in a supervised environment. It is offered, for a monthly fee, at each of the district's 23 elementary schools and housed on campus.
Mr. Gonzalez started his career as a second-grade teacher in Corpus Christi ISD before eventually joining Carrollton-Farmers Branch ISD. He eventually was named an assistant principal in the district before coming to Denton ISD and being named principal of Rivera Elementary.
Mr. Gonzalez is a bilingual educator and comfortable handling parent conferences, conversations and workshops in English or Spanish. He also taught science at the Corpus Christi Museum of History and Science.
"I believe that education is the key to success in life, so I'm eager to pass that philosophy on as we move forward in ESD," Mr. Gonzalez said. "We were successful in developing partnerships to help our students [at Borman and Rivera] develop a love for learning and my goal is for us to continue to do the same at every campus with our after-school program."
A former marine, Mr. Gonzalez is a graduate of Texas A&M University – Corpus Christi where he earned his bachelor's degree in interdisciplinary studies and masters' degree in curriculum and instruction.
He and his wife, Tiffany, reside in Denton with their two sons, Cooper and Reece.