Return to Headlines
Michele Sandefur named principal of Borman Elementary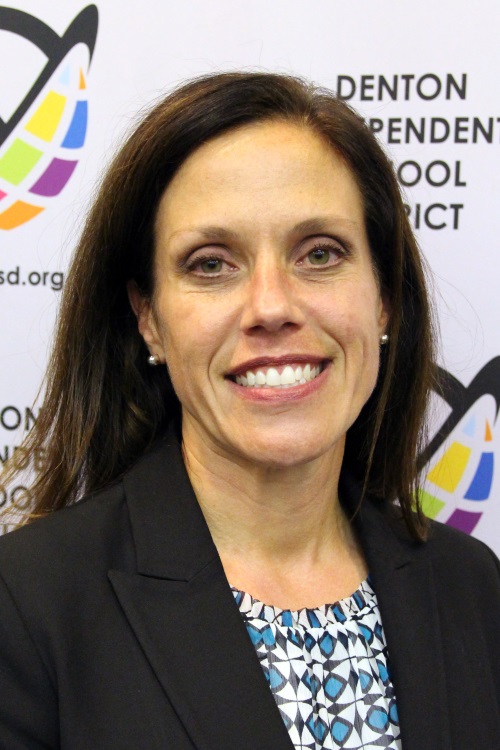 Michele Sandefur
Michele Sandefur, principal of Griffin Middle School in Lewisville ISD, has been named the new principal of Borman Elementary. The move comes following the announcement that Robert Gonzalez, Borman's current principal,
will become the district's new director of extended school day programs
.
"We are excited to add such a dynamic leader to our outstanding group of principals," said Dr. Daniel Lopez, area superintendent of academic programs. "Her reputation of working with students who need emotional, social, and academic support proves that the success of students is her true calling and gift."
Ms. Sandefur started her career in 2001 as a physical education teacher with United ISD in Laredo. She then transitioned into teaching special education at Durham Middle School with Lewisville ISD in 2002. She brings 11 years of administrative leadership in Lewisville ISD to the district. Her experience includes three years as the assistant principal of Creek Valley Middle School, four years as the assistant principal of DeLay Middle School and four years as principal of Griffin Middle School.
"Denton ISD is at the heart of the transformation taking place in public education – they are fast becoming the model for partnerships," said Ms. Sandefur. "Even though they are one of the fastest growing districts in the state, they are maintaining close partnerships with businesses, both large and small. They stay connected with their local colleges and universities and the outreach they have established with local retirement communities is the envy of our state."
During her time as an administrator, she has played a key role in mentoring new administrators, and was even awarded a grant to obtain additional staff to implement a co-teaching program to meet individual student's needs.
Ms. Sandefur earned her bachelor's degree from Texas A&M International University and a master's degree in Educational Administration from Texas Woman's University. She is on track to finish her doctoral degree from Dallas Baptist University in 2018.
"The opportunity to lead the district's newest IB campus is very exciting," said Ms. Sandefur. "I am driven by high expectations for our students and targeted, measurable goals. The IB program sets an international standard that will ensure our student's success for a lifetime."