Return to Headlines
Lauren Shapiro named principal at Bell Elementary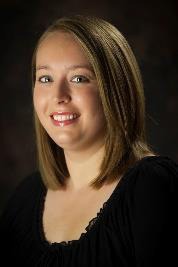 Lauren Shapiro, assistant principal of Evers Park Elementary, has been named the new principal at Bell Elementary School. She will replace Dr. Happy Carrico, who opened the school in August, but has since decided to retire.
Dr. Carrico has served the district for 30 years, and moved to the new campus to open the school next door to the athletic complex at Braswell High that is named for her father who recently passed away.
"Having worked alongside Mrs. Shapiro for more than a decade, she is well prepared for this transition," said Susannah O'Bara, area superintendent. "She is a natural leader who pursued every opportunity to learn and grow professionally in her preparation to lead a campus."
Mrs. Shapiro joined the district in 2005 as a fourth grade teacher at Hawk Elementary School, where she served on the campus leadership team and the trainer for science and literacy curriculum. She also helped write mathematics curriculum and served as an instructional math coach.
In 2010, Mrs. Shapiro was named the assistant principal at Evers Park Elementary School where she designed and implemented a system for building a professional learning community.
In addition to serving as the chair of the Evers Park Campus Leadership Team, she facilitated the Northside Special Education PLC, a cadre of educators from Evers Park, Ginnings, Wilson and Hodge Elementary schools, to share teaching strategies to meet the needs of students.
Outside of class, Mrs. Shapiro has developed strong relationships for the campus with local community organizations including service groups, churches and retirement communities resulting in mentors and volunteers to help campus wide.
During her tenure at Evers Park, Mrs. Shapiro assisted with the establishment of a parent and community engagement center through a partnership with United Way of Denton County. Families receive tax preparation assistance, therapy/counseling, vaccinations, holiday meal assistance, etc. through relationships developed at school.
"In my free time I love to travel, read, go to the movies, and spend quality time with my family," said Mrs. Shapiro. "I also love to sing, even though I am not a very good singer, you may catch me in the music room singing with our students, laughing."
Mrs. Shapiro, who was born and raised in El Paso, graduated with her bachelor's degree from Texas A&M University and earned her master's degree in educational administration from University of North Texas. She and her husband, Aaron, reside in Denton with their daughter.