Return to Headlines
Buddy Dunworth named principal of Davis School
Buddy Dunworth, an assistant principal at Denton High School, has been named the new principal at Davis School. He will replace Jeff Tinch, the school's principal since it was founded in 2004.
Davis School is home to the district's disciplinary alternative education program, to help students refocus their behavior and return to their home campus.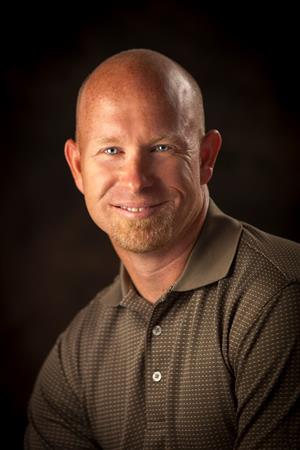 Mr. Tinch will be retiring this semester after a more than 30-year career, including 26 with Denton ISD. He has been a principal working with students at Davis and Fred Moore High School for 18 years.
"Jeff Tinch has been a tireless advocate for all students, especially those that need extra assistance or a second chance," said Dr. Daniel Lopez, area superintendent. "Buddy Dunworth is the perfect choice to take the reigns at Davis as he has a passion for students that sometimes need an alternative setting to meet their educational needs."
Mr. Dunworth has been an assistant principal in Denton ISD for more than 11 years. He is in his second stint at Denton High, where he began his administrative career in 2005, after a seven-year tenure as an assistant principal at McMath Middle School.
During his time as a secondary school assistant principal, Mr. Dunworth has served as a member of the Campus Leadership Team, as an appraiser in the Texas Teacher Evaluation and Support System, as a campus representative in the district's Adopt-A-School program, as a presenter of legal and liabilities training and as committee member on the district's Technology Advisory Council.
Mr. Dunworth has also served in many capacities in the community as the district chair of the United Way of Denton County campaign, as an educational panelist for the Denton Chamber of Commerce's Career Planning Fair and as a member of the Denton High baseball booster club..
"I've spent a lot of time at that campus and with Mr. Tinch, so I'm familiar with those teachers and the needs of the students," said Mr. Dunworth. "I'm excited to get the opportunity to work more hands-on with those students. I want to create an environment where they can be successful."
Mr. Dunworth began his educational career as a middle school teacher in Massachusetts before joining Denton ISD as a chemistry teacher and swim coach at Denton High in 2002. He is a former medical technician in the U.S. Air Force and has a bachelor's degree from Westfield State University and a master's degree from Texas Woman's University.
Mr. Dunworth is a Massachusetts native who resides in Denton with his fiancee, Gaqui, his son, Peyton, is a senior at Denton High and his daughter, Emma, a freshman at Denton High.