Return to Headlines
Dan Ford named Executive Director of Curriculum, Instruction and Staff Development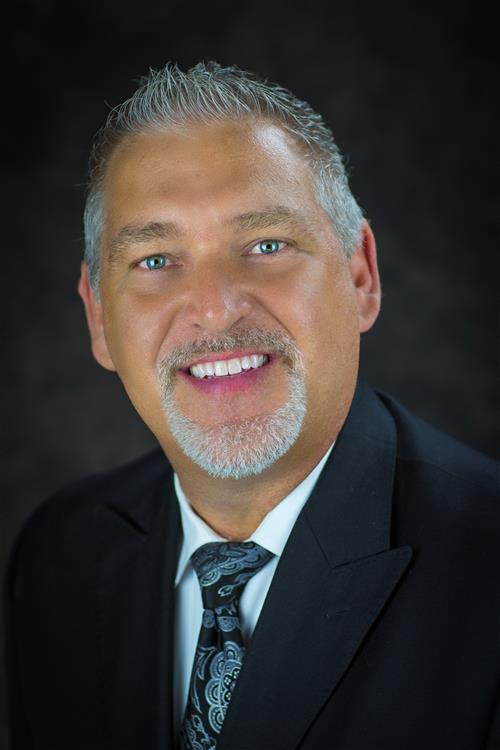 Dan Ford, principal of Denton High School, has been named Denton Independent School District's executive director of curriculum, instruction and staff development. Mr. Ford replaces Vicky Christensen who announced her retirement shortly after the school year began this fall.
"Mr. Ford's leadership style and ability to infuse teaching and learning into all aspects of running a campus make him a great fit for our administrative team," said Dr. Jamie Wilson, superintendent of schools. "This is just a natural step for him as he broadens his scope to assist leaders across the district."
Mr. Ford, an administrator with 19 years of experience in education, joined the district in 2012 to lead the district's original high school, an International Baccalaureate campus. Prior to that he served for six years of Vivian Field Middle School in the Carrollton Farmer's Branch ISD.
"Curriculum and Instruction has always been my focus as a leader, so I am thrilled to work in the area as we continue to move student achievement forward," Mr. Ford said. "I am committed to supporting our district goals and will work collaboratively with our district staff as we continue to develop a guaranteed and viable curriculum that is aligned to the standards needed for students to be successful."
His experience also includes a stint as an assistant principal of Newman Smith High School in CFBISD. He was a teacher at both Long Middle School in CFBISD and Greiner Middle School in Dallas ISD.
Mr. Ford earned his bachelor's degree from Southwestern Assemblies of God University in Waxahachie in Business Management, and his master's degree in Business Administration from Texas Woman's University. He is currently a doctoral student at the University of North Texas.
"Mr. Ford has created a culture of adult and student learning that has impacted student performance during his tenure at DHS," said Dr. Daniel Lopez, area superintendent. "I look forward to working more closely with Mr. Ford in this next chapter of his career."
Mr. Ford, his wife, Jodee, and his children reside in the Denton area.