Return to Headlines
On the day after Christmas in 2016 a tornado ripped through Garland and Rowlett. Lives were turned upside down and changed forever. That tragedy touched Crownover Middle School Math Teacher B.J. Garcia, who had seen this type of thing happen before.
"We had the floods in Wimberly the year before," said Mr. Garcia. "Every year, something happens in North Texas that causes people to be displaced."
Mr. Garcia wanted to do something to help and had entered a design contest, sponsored by Samsung, with his seventh grade students. He thought this would be the perfect opportunity for his students to design something to help people that are left homeless after a devastating storm. His students loved the idea from the beginning.
"I've never been in that situation but I know a couple of people that have and they didn't have anywhere to go," said Emmalee Beard, a seventh grader. "Knowing that they could go to a nice home that's going to feel like their own is going to be nice."
Mr. Garcia's students spent weeks designing a more comfortable and more functional version of the trailers used after storms in the past by the Federal Emergency Management Agency (FEMA). They met with officials from FEMA, a local meteorologist and local architects to learn more about what was needed to make the trailer project a success.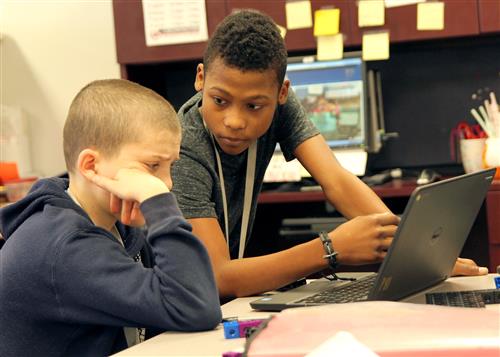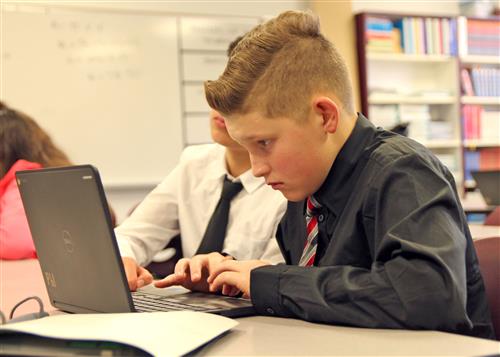 The hard work, design and effort is paying off in a big way. It's also turning heads at Samsung's corporate offices. Crownover won the state level contest, designation as a "Samsung Solve for Tomorrow National Finalist" and $50,000 for the school to spend on Samsung technology.
"The whole school will get a benefit from it," Mr. Garcia said. "When you're talking about that much technology everyone is going to have their hands on it and hopefully, we will be able to get some cutting-edge stuff."
A trip to the National Finals is next for Garcia's group of designers. If they perform well during a trip to Washington, D.C, they will win an additional $100,000 from Samsung.
It has been a whirlwind for this group of students but the biggest surprise came the Friday before Spring Break. That's when they found out Samsung was flying Mr. Garcia and two students to the Weather Channel Studios in Atlanta for a live appearance on the network's morning show.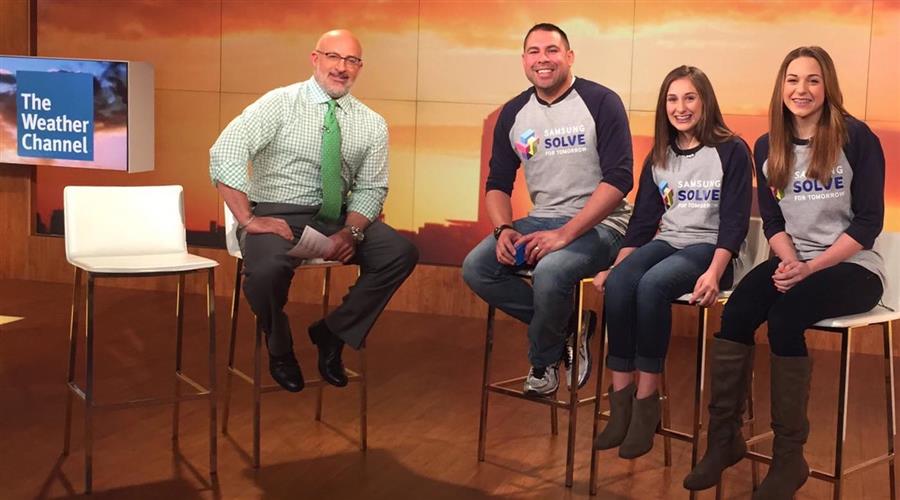 "It was really amazing," said Brie Ricardo, a seventh grader. "They treated us like we were older than we are; it was really cool."
Ari Brownwell also made the trip to Atlanta and says she didn't realize the gravity of the live television appearance until she returned home.
"There were only about five people there (in the studio). I didn't feel like a whole bunch of people were watching until we got home and everyone was like 'Oh, my gosh, I saw you on the news.' It was just amazing, " she said.
The celebrity status that has come with the success of the group is great but the students say this project has given them more than cool trips and a lot of money for the school to spend on technology. This project has helped math come alive and made them enjoy school more.
"I feel a little bit smarter," said Ari. "I can look at this project and say to myself, 'Oh, wow, I can design a house.'"
YouTube link to their video:
Link to Weather Channel appearance:
https://weather.com/tv/shows/amhq/video/solving-for-tomorrows-disasters