Return to Headlines
Chris Bomberger Named New Director of Child Nutrition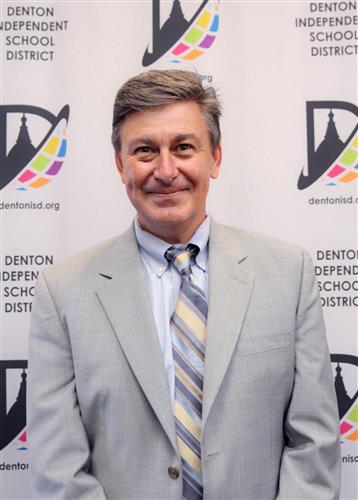 Chris Bomberger, coordinator of operations for Frisco ISD, has been named the district's new director of child nutrition services. Mr. Bomberger will replace Robin Wantland, who is retiring at the end of June after 17 years with Denton ISD.
A veteran of the collegiate campus dining and high-end restaurant industry, Mr. Bomberger also brings eight years of experience in school district environment. At Frisco ISD he oversaw the daily operation of 66 schools, 500 employees and their adherence to federal, state and local policies and requirements.
"We are excited about Mr. Bomberger's addition to our district. In addition to his outstanding professionalism, he brings extensive food service management and leadership experience from both private and public institutions," said Dr. Robert Stewart, assistant superintendent for human resources. "We truly believe Mr. Bomberger's varied experience will help advance the nutritional aspects for the benefits of our students."
During his tenure he saw the growth of meeting the breakfast and lunch needs of more than 56,000 students, while ensuring the district maintained the highest level of food safety operations. Mr. Bromberger also helped implement a tiered pricing system across campus levels and enabled free and reduced lunch meals at various service levels, leading to an increase of 25 percent in prepared meal participation.
Mr. Bomberger entered child nutrition at the public education level after serving as the general manager of the flagship location of Patrizio's Italian Restaurant, a chain in the Dallas-Fort Worth area. Prior to his stint in the restaurant industry, he worked as a campus dining general manager for Aramark. He helped oversee dining operations at the University of Texas at Austin, Southern Methodist University and Austin College.
He
is
a certified school nutrition specialist and a member of the School Nutrition Association, Texas Association of School Nutrition and Texas Association of Business Officials. Mr. Bomberger is a graduate of the University of North Texas, where he earned a bachelor's degree in business administration.