Return to Headlines
Jairia Diggs Named Principal of Providence Elementary
Jairia Diggs, assistant principal of Roanoke Elementary School (Northwest ISD) since 2013, has been named the principal of Providence Elementary School. Mr. Julio Lopez who has served as the principal for the past two years, will serve the district's students in a different capacity in the fall.
"As a mom and a school leader, my heart truly is for kids and their success," said Ms. Diggs. "I look forward to building relationships with our students, parents and staff as we collaborate for their success."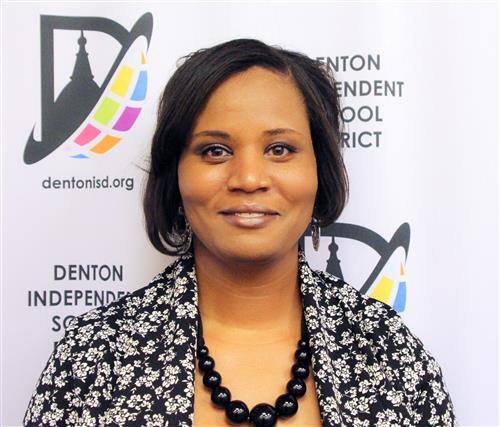 Ms. Diggs is an active leader on the Roanoke campus, leading professional development activities through professional coaching and data assessment. She hosts a forum for learning via social media which evolved into a district-wide discussion on the book "Learning Targets: Helping Students Aim for Understanding in Today's Lesson."
On the district level for Northwest ISD, she coordinated mentors for elementary teachers and conducted training for the Texas Professional Development and Appraisal System (PDAS). Her reputation as an instructional leader has afforded her the opportunity to present the professional learning communities structure to other school districts in the state.
Ms. Diggs spent her first three years with Keller ISD as the lead fourth grade teacher at Whitley Road Elementary. She moved to Kay Granger Elementary in NISD where she taught multiple grades including service as the lead kindergarten teacher.
"I am excited to have the opportunity to work alongside Ms. Diggs," said Ms. Susannah O'Bara, area superintendent of academic programs. "She brings with her 13 years of elementary expertise and will serve the students and families of Providence as well as those in the Braswell High Zone as a leader in the community."
In 2011, she joined Peterson Elementary as the gifted and talented specialist where she assumed extra duties as the campus technology liaison, UIL and Destination Imagination Coordinator.
Ms. Diggs earned her bachelor's degree from the University of Texas at Arlington, and a master's degree with a focus on reading instruction from Texas Woman's University. She received her principal's certification from TWU. She and her husband, James, are raising four elementary-aged children.