Return to Headlines
Vicki Garcia named Executive Director of Financial Operations
Vicki Garcia, director of finance for LaPorte ISD since 2013, has been named the Executive Director of Financial Operations. The position was created to provide more support for campuses, and has been in the district's master staffing plan for the past two years.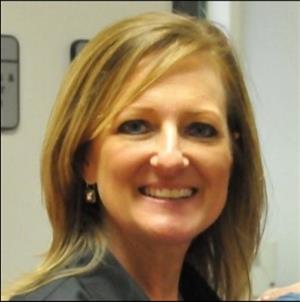 "Vicki Garcia brings a great deal of financial experience and relatable business expertise to us - having served at both the campus and central office levels," said Dr. Richard Valenta, deputy superintendent. "We are extremely excited to welcome her to the Denton ISD family, and know that she will be effective for many years to come."
Mrs. Garcia began working in schools with Clear Creek ISD serving in a variety of support positions from a campus data specialist to the administrative assistant to the chief technology officer. After earning her degree, she joined Santa Fe ISD.
As the director of finance in Santa Fe ISD, a position she held for four years, Mrs. Garcia was responsible for all daily business operations of the district. She supervised the accounting, accounts payable and payroll departments as well as prepared the annual budget including the comprehensive audit.
With LaPorte ISD, Mrs. Garcia supervises the 16-member business office and is responsible for all aspects of the district's business operations. She also serves as the investment officer, developing policy based on a cash flow analysis and a continuous audit process.
Under her leadership, both Santa Fe and LaPorte ISD's have been honored by TASBO and the Texas Comptroller's Office for outstanding fiscal transparency.
"I am excited about joining the Denton ISD team because it is a fantastic opportunity for me to grow both personally and professionally," said Mrs. Garcia. "I have family in Mineral Wells, so returning to the area is also key."
Mrs. Garcia earned her bachelor's degree from the University of Houston - Clear Lake. A native of Colleyville, she is a graduate of Grapevine High School. She and her husband, Julian Garcia, have raised two children.