Denton Independent School District
Empowering Lifelong Learners
Return to Headlines
Make a Difference - Mentors and Volunteer Today!
---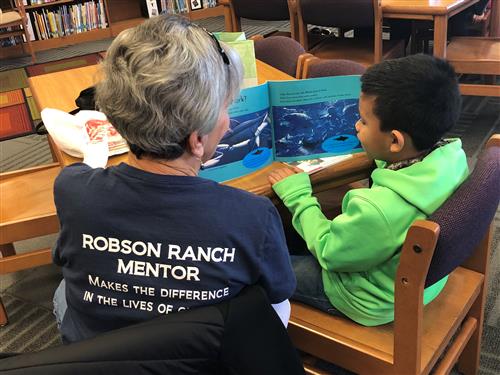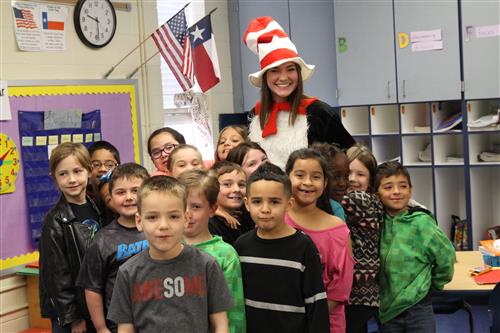 All children have the potential to succeed in life and contribute to society. However, not all children get the support they need to thrive. Mentors and volunteers across Denton ISD provide the additional encouragement and assistance needed to help our students succeed in a positive learning environment.
The Denton ISD mentoring program is for any person who is willing to provide a child with support, friendship and a constructive example through one-on-one meetings each week. No previous teaching experience is necessary to mentor. The most effective mentors are those who are patient, committed, and willing to listen to their mentee. Mentors and mentees meet each week for 30-60 minutes, with an hour being ideal. Students can work with their mentors on academics, focusing on homework or assignments, or reading fluency. In addition, they can also talk about school and life, set goals, or play strategic board and card games.
Our volunteer program is focused on providing volunteers for events, such as Read Across America or Career Days, as well as for large group or classroom support. Opportunities are available to assist with fall festivals, spring field days, teacher assistance (such as working on bulletin boards or cutting laminate), outdoor classroom clean-up, painting murals, and more!
Mentors and volunteers are needed at all 41 of Denton ISD's schools. We will work with you to place you at a location that is convenient for you in terms of geographic location, as well as to find the perfect volunteering event or mentee match based on grade level and area of need (i.e. reading, academics, social/emotional).
All volunteers and mentors must complete an application and undergo a background and reference check each year. The 2018-19 application can be found at www.dentonisd.org/volunteer and www.dentonisd.org/mentor.
For more information regarding mentoring or volunteering opportunities, please contact Courtney Martin, Community Engagement Specialist, at cmartin@dentonisd.org or 940-369-0146.
You're online. We're online. Let's connect.