Denton Independent School District
Empowering Lifelong Learners
Return to Headlines
How to become an Adopt-A-School Partner
---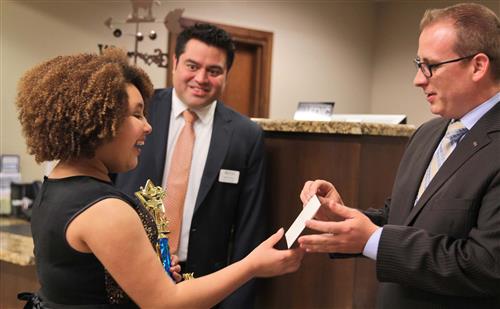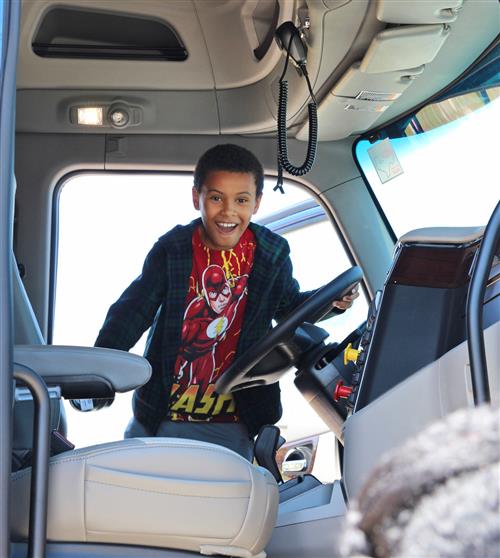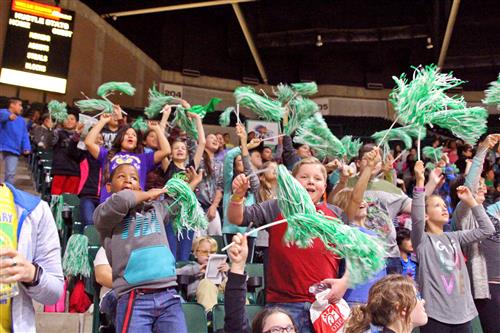 Previous Adopt-A-School events featuring district partners UMB Bank, Peterbilt and UNT.
---
Back-to-School can be a stressful time for some Denton ISD students and teachers as they work to find ways to get the supplies they need to have a successful year.
Denton ISD's Adopt-A-School program is an easy way to help and alleviate some of that stress. We can't do that without you and our local business leaders.
Spread out your support by becoming a District Partner and supporting all students, as opposed to only one specific campus.
For example, during the 2017-18 academic year, our District Partners sponsored the following events:
Helped award over 300 trophies to fourth and fifth graders through the annual art & essay contest

Provided a UNT Future Eagles campus visit for 2,250 sixth graders

Assisted us with providing a positive experience for over 1,500 elementary students during a UNT basketball game

Supported the Denton High Class of 2018 as Powder Puff game sponsors
We look forward to being able to provide these additional educational opportunities for our students with the support from partners, like you! We would love to have you join us this year as a 2018-2019 Adopt-A-School District Partner! Sponsorship levels begin at $250 and, in return, we will promote your business in a variety of ways:
Displaying business name and/or logo on any marketing collateral we distribute

Promoting your business on our social media channels, which have over 32,000 followers

Announcing your business as a District Partner at scheduled AAS events, including our annual AAS recognition event

Listing your logo on a special AAS Partner page on the Denton ISD website, which can be viewed here

Recognizing your business in an issue of our quarterly magazine, providing you with a reach that goes to over 30,000 homes of our students and community partners
If you wish to target your support to one specific campus, consider joining as a Campus Adopter. Their help works in a variety of ways, from providing donations of school supplies, filling snack pantries and weekend backpacks for hungry children, and everything in between! Adoptions are tailor-made to suit each business and school, depending on the company's resources and the school's needs.
In addition to our AAS program, we also are working to market any discounts available to our employees. If your business offers any discounts for teachers or employees in education, please let us know.
For more information or to join as a District Partner, please contact Courtney Martin, Community Engagement Specialist, at cmartin@dentonisd.org or (940) 369-0146.
You're online. We're online. Let's connect.