Denton Independent School District
Empowering Lifelong Learners
Return to Headlines
DATCU's $1 Million Gift Elevates Game Time Experiences
---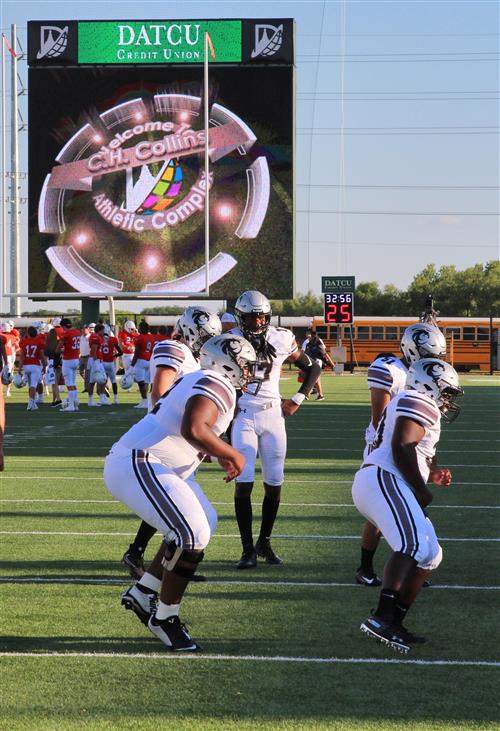 The Denton Independent School District Board of School Trustees announced that to begin the 2018-2019 sports season there will be a million reasons to "light-up" scoreboards across the district, and it's not just due to championship efforts of students and coaches.
The Board approved a 10-year, $1 million sponsorship agreement with DATCU, a local credit union with a strong commitment to local public schools.
"DATCU is committed to helping our schools, educators, and students. This $1 million donation to the Denton ISD, for signage at district athletic sporting facilities, is a gift that will produce dividends for all students," said Glen McKenzie, president/chief executive officer of DATCU. "The students in the Audio/Video and Graphic Design classes of the LaGrone Advanced Technology Complex will produce and create content for the scoreboard at the Collins Athletic Complex.
This practical experience may be invaluable to these students in future careers. Also, money generated from scoreboard advertising will go to the Denton Public School Foundation for scholarships and grants to students and teachers."
Crews have already completed the installation of new boards at the Ryan High School Baseball/Softball Complex and Collins Athletic Complex. Per the agreement, all competition gymnasiums and fields will display DATCU signage and will be fitted with such in the coming months.
"Currently our main stadium, Collins Athletic Complex, is 14 years old so the upgrade in technology at that location alone is significant," said Joey Florence, athletic director. "We believe fans are going to love the video streaming and instant replay capability this brings."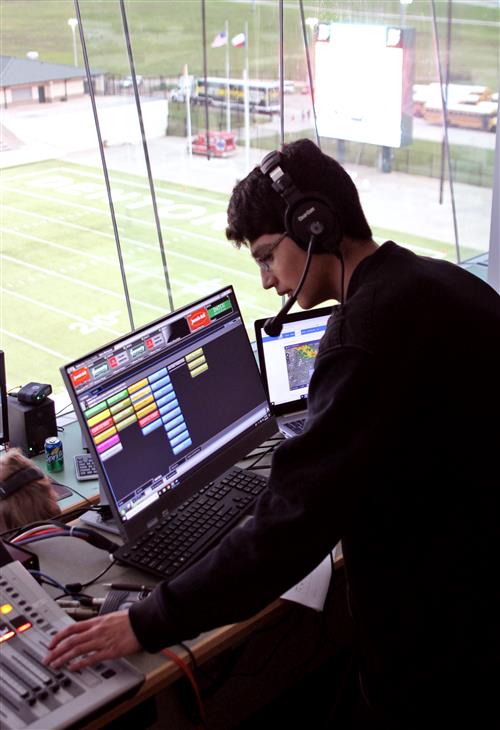 Students from the LaGrone Advanced Technology Complex will provide game time support and production. Other businesses, including other financial institutions, can purchase advertising for air during the upcoming season. Advertisers can provide their own commercial or have local high school students produce one.
In addition, funds from the initial DATCU gift as well as proceeds from the sale of current and future advertisements have been earmarked to maintain all the student audio/video equipment and establish a scholarship fund for students with the Denton Public School Foundation.
"Advertisers will not only be granted access to almost every parent in the district, many of their dollars will benefit students in our classrooms," said Dr. Jamie Wilson, superintendent of schools.
The 10-year agreement also includes new facilities moving forward, including the district's ninth middle school currently under construction in Prosper and the Carrico Athletic Complex on the Braswell High School campus in Little Elm.
"The Denton Public School Foundation is excited to partner with DATCU and Denton ISD as we work to create more opportunities to recognize students," said Jackie Jackson, executive director. "DATCU continues to be a generous supporter, and we cannot wait to see where this project takes us."
For information on advertising, please contact Joey Florence by emailing jflorence@dentonisd.org.
You're online. We're online. Let's connect.