Denton Independent School District
Empowering Lifelong Learners
Return to Headlines
Lorena Salas Named Principal of Union Park Elementary
---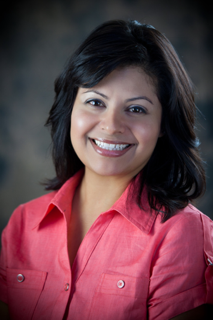 Lorena Salas, principal of Alexander Elementary School since 2013, has been named the principal of Union Park Elementary School. The district's 24th primary school is located in a 1,100-acre master planned community, Union Park, in Little Elm with frontage on US Highway 380, directly across the street from Braswell High School.
"I'm honored to serve the community and students of Union Park attendance zone," said Ms. Salas. "I look forward to meeting our families that we will partner with to make the community a wonderful place to live and learn."
Ms. Salas is a veteran educator with 23 years of experience, and 12 of those as a campus administrator.
In 1996, Ms. Sala served as a second-grade teacher for five years in Lewisville ISD before joining Denton ISD in 2001. She taught second and third grades at Wilson Elementary for four years before becoming a campus Bi-lingual/ESL Coordinator.
In 2007, Ms. Salas was named the assistant principal at Wilson Elementary where she served for six years before moving to W.S. Ryan Elementary as the assistant principal. She was named principal of Alexander Elementary in 2013, a campus recently renamed for Alice Moore Alexander, a pioneer of educational equality in the Denton community.
In her spare time, Ms. Salas served as an adjunct professor at the University of North Texas in the Bi-lingual/ESL Department from 2009-2012.
"I am excited to have the opportunity to work alongside Ms. Salas," said Jeff Russell, area superintendent of academic programs. "She brings a wealth of experience and a proven track record of academic achievement that will set a tone of excellence at our newest campus."
Ms. Salas earned her bachelor's and master's degrees from the Texas Woman's University with a focus on literacy instruction.
Union Park Elementary is located on the western side of Union Park-Phase 4, near Bryan Road and Union Park Blvd., and will be built in the fashion of the district's prototype elementary, Bell Elementary. The property adjacent to the land is a neighborhood park.
The district began construction in January 2018 with completion set for the campus to open in the Fall of 2019. This campus is the final major project from the Capital Improvement Plan approved by district voters in 2013.
You're online. We're online. Let's connect.