Denton Independent School District
Empowering Lifelong Learners
Return to Headlines
Lindsay Henderson to Lead Alexander Elementary
---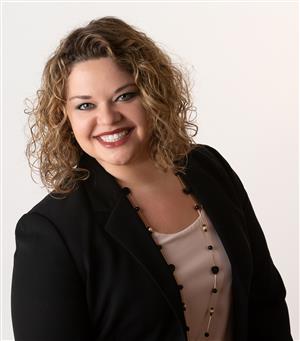 Lindsay Henderson, dean of instruction at Central Elementary (Lewisville ISD) since 2016, has been named the principal of Alexander Elementary School. Lorena Salas, who has served as the principal since 2013, will move to open the district's 24th primary campus, Union Park Elementary School.
"I am thrilled to join the Alexander Elementary team," said Ms. Henderson. "I look forward to continuing the great work of bringing excellence to Denton ISD and building relationships with our students, staff and families in a community that I consider home."
In 2015, Ms. Henderson was named the assistant principal at Central Elementary where she led a team that implemented a campus-wide dual language program. She was also instrumental in supporting a 1/1 technology initiative for fourth and fifth grade students on campus.
Ms. Henderson began her education career in 2010 in Lewisville ISD as a second-grade math teacher and then moved to teach English as a Second Language in a dual language environment. She was named her campus' Teacher of the Year in 2012 and was honored as the Lewisville ISD Innovator of the Year in 2015.
On the district level for Lewisville ISD, she coordinates professional learning opportunities for mathematics instruction. She is often called upon to support the implementation of science instruction through the implementation of digital notebooks/portfolios for students.
"Ms. Henderson's experience with community outreach will expand the opportunities already established at Alexander Elementary," said Dr. Daniel Lopez, area superintendent of academic programs. "She brings a great understanding of cultural differences and professional learning strategies."
Ms. Henderson spends her free time training teachers in Maai Mahiu, Kenya at Cornerstone Preparatory Academy. For the past three years she has supported Kenyan teachers by offering training sessions in classroom management, special education, mathematics instruction and English as a Second Language (ESL) teaching strategies.
Ms. Henderson earned her bachelor's degree from the University of North Texas, and a master's degree with a focus on educational leadership from Concordia University. She grew up in Flower Mound but has lived in Denton for the past five years.
You're online. We're online. Let's connect.