Denton Independent School District
Empowering Lifelong Learners
Return to Headlines
Stephens Elementary Celebrates Every Kid Healthy Week
---
A little rain didn't stop Stephens Elementary from celebrating their first ever Taste-It! event recently. The competitions and stations originally planned to be outside on the playground were moved indoors and students had a great time celebrating "Every Kid Healthy Week."
Action for Healthy Kids awarded Stephens Elementary with a $1,000 grant for this event, with the school being one of 25 schools nationwide to receive an additional $1000 from ALDI. Thanks to the sponsorships, every student at Stephens participated in the Every Kid Healthy Deluxe Event stations to promote healthy eating and physical activity. The events were also key in helping highlight the link between health and academic success.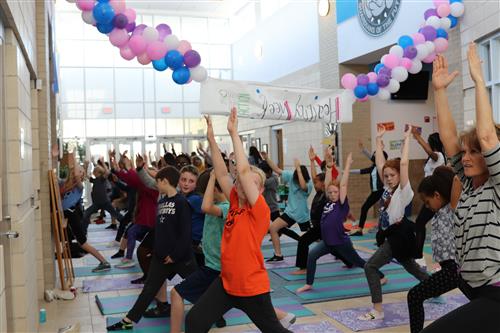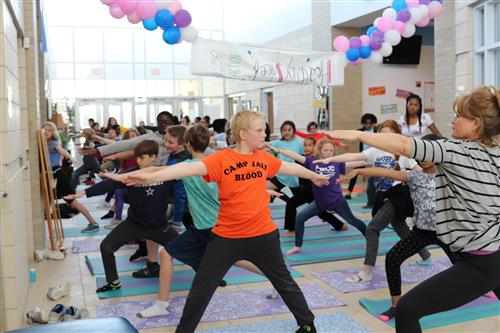 From Fortnite dance competitions to mini yoga sessions led by their teachers, students were led through physical activities that encouraged them to keep moving. In the cafeteria and gym, grade levels competed against one another in a kickball tournament that culminated in the winning grade level competing against the Stephens staff. Fourth graders competed in the final round, ultimately losing to the staff team.
For the nutrition part of the program, students were given omelets and smoothies to taste. They were given two samples of omelets to taste and then vote upon, without knowing in advance which omelets were made from farm or store-bought eggs.
In a similar fashion, the smoothies the students voted on for best flavor were made with fruits or vegetables. Aysha Mitchell and Lana Stropnicky, 4th graders, both immediately claimed their favorites were the "fruit" smoothies.
Aysha claimed her fruit smoothie contained "strawberry, milk, and cream."
"This smoothie was sweeter and more flavorful," agreed Lana.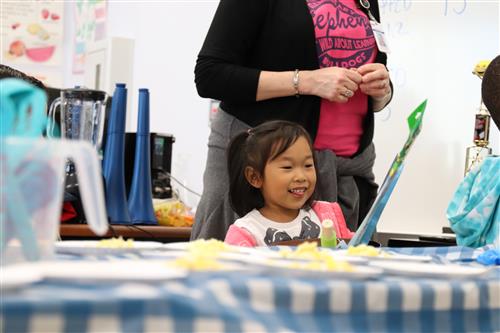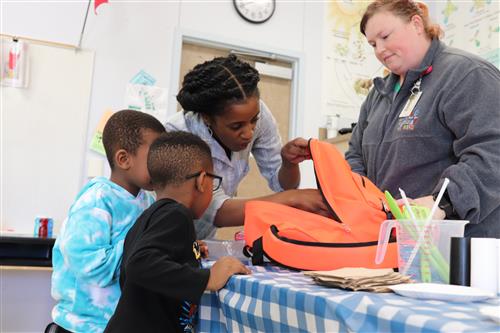 Throughout the day, prizes were given out at some of the stations for students who were the best dancers or had the winning tickets, all thanks to the grants from Action for Healthy Kids and ALDI.
To view photos from the event, please visit our Flickr page at https://bit.ly/2XvFdXc.
You're online. We're online. Let's connect.