Denton Independent School District
Empowering Lifelong Learners
Return to Headlines
Dr. Lacey Rainey Named Area Superintendent
---
---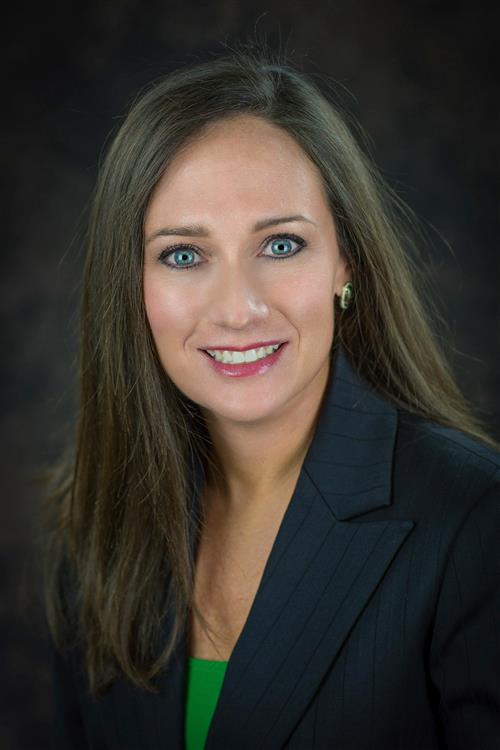 Dr. Lacey Rainey, principal of Pecan Creek Elementary School, has been named Denton Independent School District's fourth area superintendent of academic programs. Dr. Rainey replaces Dr. Daniel Lopez who transitioned to a lateral position as the Executive Director of Academic Personnel.
Area superintendents supervise campuses in a vertical zone/feeder pattern, kindergarten through 12th grades, that matriculate to one of the district's four comprehensive high schools. Dr. Rainey will supervise the Denton High School zone and all schools in the heart of Denton.
"Dr. Rainey is a natural fit for our support team and will continue to enrich the strong, historical tradition of excellence for which the Denton Zone has come to be known," said Dr. Jamie Wilson, superintendent of schools. "Her commitment to academic rigor will be an asset and valuable resource, especially for our four International Baccalaureate campuses."
Dr. Rainey brings 17 years of experience as an educator to the position, including three years of service as the assistant superintendent of curriculum, instruction and assessment in Community ISD.
For the past five years, Dr. Rainey has successfully led Pecan Creek Elementary School, a diverse neighborhood school in southeast Denton that houses one of the district's two-way dual language programs.
Dr. Rainey has a reputation among her colleagues for being a thoughtful collaborative leader who has implemented proven, researched instructional practices that improve academic performance.
"I am honored and excited to continue serving the staff, students and parents of Denton ISD. The district's commitment to innovation, excellence and inclusiveness makes it the top destination district in the state." said Dr. Rainey. "I look forward to working alongside our area superintendents, campus administrators and teachers to continue to improve the social, emotional and academic achievement of our students."
In 2008, Dr. Rainey became an administrator at McClendon Elementary School in Community ISD, a district that serves 2,300 students in southeast Collin County.
Dr. Rainey began her teaching career in 2002 with Lufkin ISD before moving to Allen ISD in 2004. She was a teacher and high school cheer coach at both Lufkin and Allen High schools.
Dr. Rainey currently serves as an adjunct professor at both the University of North Texas and Dallas Baptist University.
Dr. Rainey earned her bachelor's degree from The University of Texas at Austin with a concentration in Spanish and master's degree from Texas A&M University - Commerce. She completed her doctoral studies at Dallas Baptist University in 2016.
You're online. We're online. Let's connect.