Denton Independent School District
Empowering Lifelong Learners
Return to Headlines
Former student, Jacqueline San Miguel-Lozano, named principal of Calhoun Middle School
---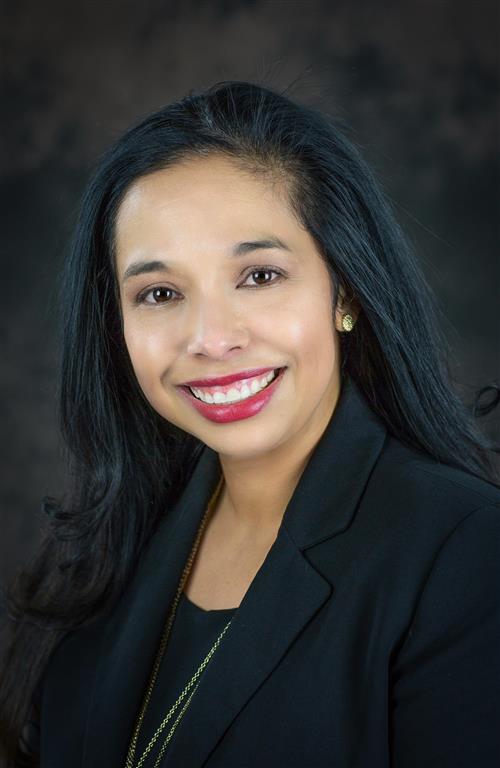 Jacqueline San Miguel-Lozano, principal of Fred Moore High School, has been named the new principal at Calhoun Middle School. She replaces Paul Martinez, who was recently named the replacement for Anthony Sims who is retiring as principal of Sparks Campus. Mrs. San Miguel-Lozano will begin serving her role as principal at Calhoun Middle School on July 1.
"I am incredibly humbled and grateful to lead Calhoun Middle School, a school that is very near and dear to my heart," said Mrs. San Miguel-Lozano. "I attended Calhoun Middle School as a student, so I am really humbled by this opportunity and I especially look forward to adding to the rich history and the tradition. With the spirit of excellence that Mr. Martinez instilled during his seven years at Calhoun, I hope to add my little piece and perspective as we move student learning forward."
Mrs. San Miguel-Lozano began her career in education as a Spanish and science teacher at Gainesville Junior High School in 2003. She joined the district in 2005, serving as a Spanish teacher at Guyer High School.
In 2012, Mrs. San Miguel-Lozano became an assistant principal at Denton High School. She moved to Fred Moore High School in 2018 as associate principal and was named principal shortly after joining that campus.
Mrs. San Miguel-Lozano earned her bachelor's degree from the University of North Texas and her master's degree in curriculum and instruction from Tarleton State University.
"We are extremely excited to welcome Jackie San Miguel-Lozano back to the Heart of Denton to serve as the principal of Calhoun Middle School," said Dr. Lacey Rainey, area superintendent. "Her wealth of experience as an educational leader will serve the staff and students at Calhoun well. Jackie has devoted her career to ensuring that every child is provided equitable learning opportunities and access to a high-quality education and we know that will continue as she leads the Calhoun Middle School campus into the future."
Calhoun Middle is an International Baccalaureate World School, meaning it operates using a highly rigorous curriculum that encourages and influences students to approach education through a global perspective and follows the IB structure indicated through the Middle Years Programme. The campus is Denton ISD's most established middle school having been built in 1924.
As its new campus leader, Mrs. San Miguel-Lozano will usher students at Calhoun Middle School to its new location on the grounds of the soon-to-be-former home of Denton High School. The current physical campus on Fulton Street, the seventh location for Denton High, will move to its new location on Bonnie Brae at the start of the 2022 school year.
Once vacated, construction upgrades for the building on Fulton Street will begin in 2022 with an anticipated re-opening in the fall of 2024. Citizens approved the project as part of the 2018 Capital Improvement Plan.
Calhoun Middle School is named for A.O. Calhoun, the first principal at that Denton High School campus location and a man who was highly respected in the community. The school sits on the same campus as the former John B. Denton College, the forerunner to Abilene Christian University, and has been either expanded or renovated eight times. Its most recent renovation occurred in 2009.
Empowering Lifelong Learners