Denton Independent School District
Empowering Lifelong Learners
Return to Headlines
Jason Liewehr Named Executive Director of Human Resources
---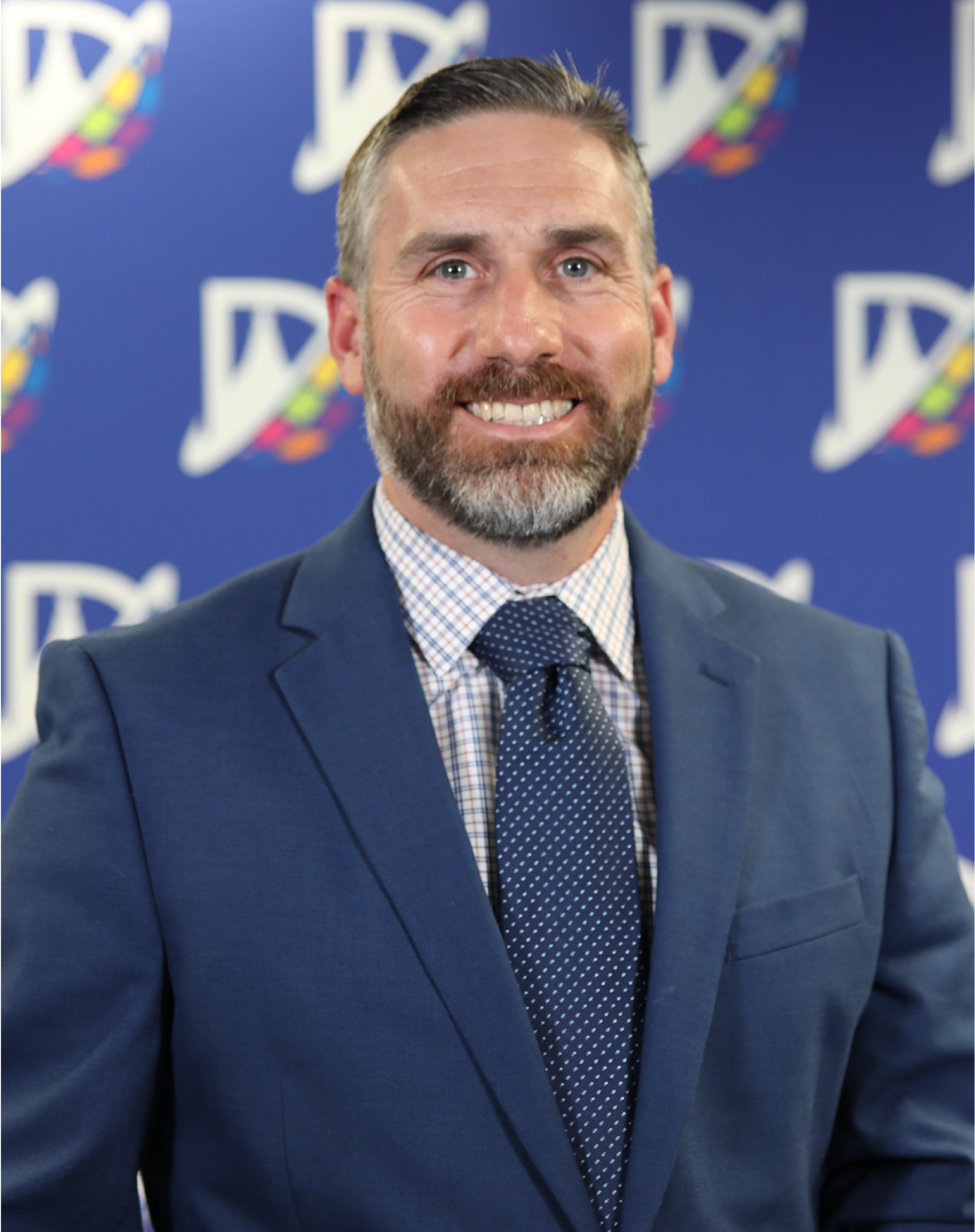 Mr. Jason Liewehr, director of human resources from Carrollton-Farmers Branch ISD, has been named Denton Independent School District's Executive Director of Human Resources. Mr. Liewehr replaces Dr. Daniel Lopez who was recently named Assistant Superintendent for Human Resources in Waco ISD.
"Mr. Liewehr brings the comprehensive knowledge and talent necessary to keep us moving forward as a premier school district," said Dr. Robert Stewart, assistant superintendent of human resources. "He is very active at both the national and state levels with our professional organization and has built a solid reputation for taking an innovative and supportive approach when it comes to working with staff on behalf of our students."
In his current position with Carrollton-Farmers Branch ISD, a school system of 26,000 students on 36 campuses, Mr. Liewehr oversees the employment and onboarding process for all classifications of staff members. He joined CFB ISD in 2008 as the assistant director of human resources and was promoted to a lead role in 2012.
As an active presenter at state and national conferences, Mr. Liewehr was elected to the national board of the American Association for School Personnel Administrators in 2013. He served on the AASPA Board as the Region V representative from 2013-2017 and was later elected president, serving from 2018-2019.
Mr. Liewehr started his career in education as a math teacher at Richland High School in Birdville ISD, then transitioned to teach math at Highland Park High School. In 2006, he joined R.L. Turner High School in CFB ISD as an assistant principal.
"As a member of the Denton ISD community for the past 18 years, I'm beyond excited to join the central services team," said Mr. Liewehr. "As a parent, I've volunteered and been heavily involved with multiple Denton ISD campuses and support organizations so to have the opportunity to serve in an even greater capacity is a dream come true for me and my family."
Mr. Liewehr earned both his bachelor's and master's degrees from the University of North Texas. He is currently working on his doctoral degree at the University of Texas at Arlington. He is a graduate of Lamar High School in Arlington.
He and his wife live in Lantana, and they are raising two daughters who attend Denton ISD schools.
Empowering Lifelong Learners