Denton Independent School District
Empowering Lifelong Learners
Return to Headlines
National Merit Semifinalists, Commended Named for Class of 2022
---
Twenty Denton ISD students have been chosen out of 1.6 million total entrants to be semi-finalists or commended scholars in the National Merit Scholarship Program for this year's graduating class.
The College Board named Joyce Hu, Christian Luevano, Eta-Maru Tako and Erica Peterson of Guyer High to the distinguished list of National Merit Semi-Finalists.
The four join a pool of just 16,000 National Merit Semifinalists in the entire country. High school students are selected into the program based on their top scores on the 2022 Preliminary SAT/National Merit Scholarship Qualifying Test (PSAT/NMSQT).
The Class of 2022 commended scholars includes Chase Buerger of Braswell High; Jonathan Oliver of Denton High; Akintomiwa Akinniyi, Madison Baer, Dylan Davies, Olivia Hodgson, Carter Howard, Joseph Hwang, Sarah Jenkins, Ethan Jones, Ah-Young Kim, Isabella Rohlik, Siddhartha Shah, Gabriella Smith, Aaron Taylor, Jackson Williams, and Ethan Woodman of Guyer High.
Although those students recognized as "commended" will not continue in the competition for further National Merit awards, they place among the top five percent of the students who entered the competition by taking the exam. Merit Scholar designees are selected based on their skills, accomplishments, and potential for success in rigorous college studies, without regard to gender, race, ethnic origin, or religious preference.
The National Merit Scholarship program was founded in 1955 to identify and honor scholastically talented American youth and to encourage them to develop their abilities to the fullest.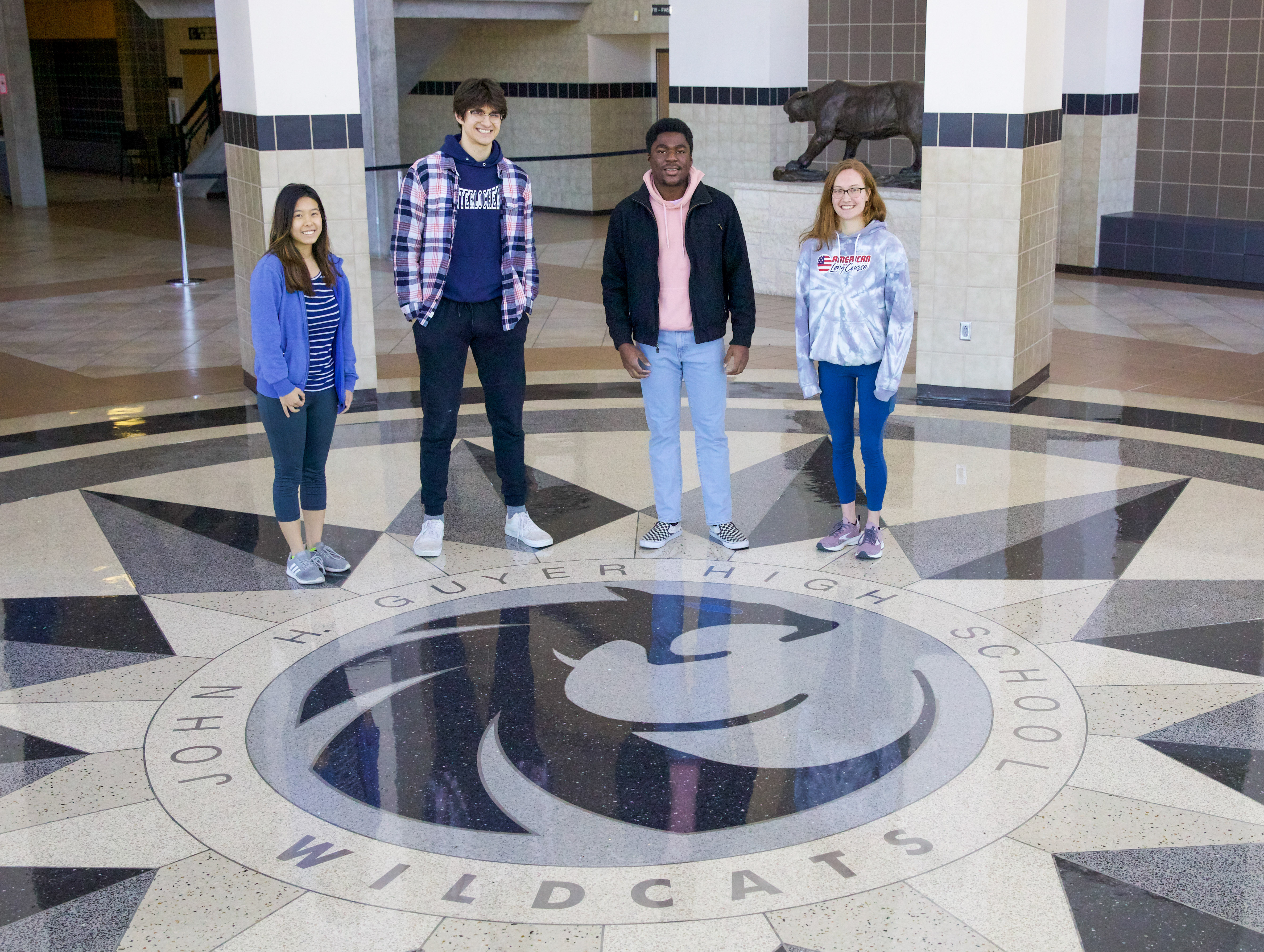 From left to right Joyce Hu, Christian Luevano, Eta-Maru Tako and Erica Peterson.
Empowering Lifelong Learners