Strickland Middle School
Empowering Lifelong Learners
Return to Headlines
Jeff Panter Named Strickland Middle School Principal
---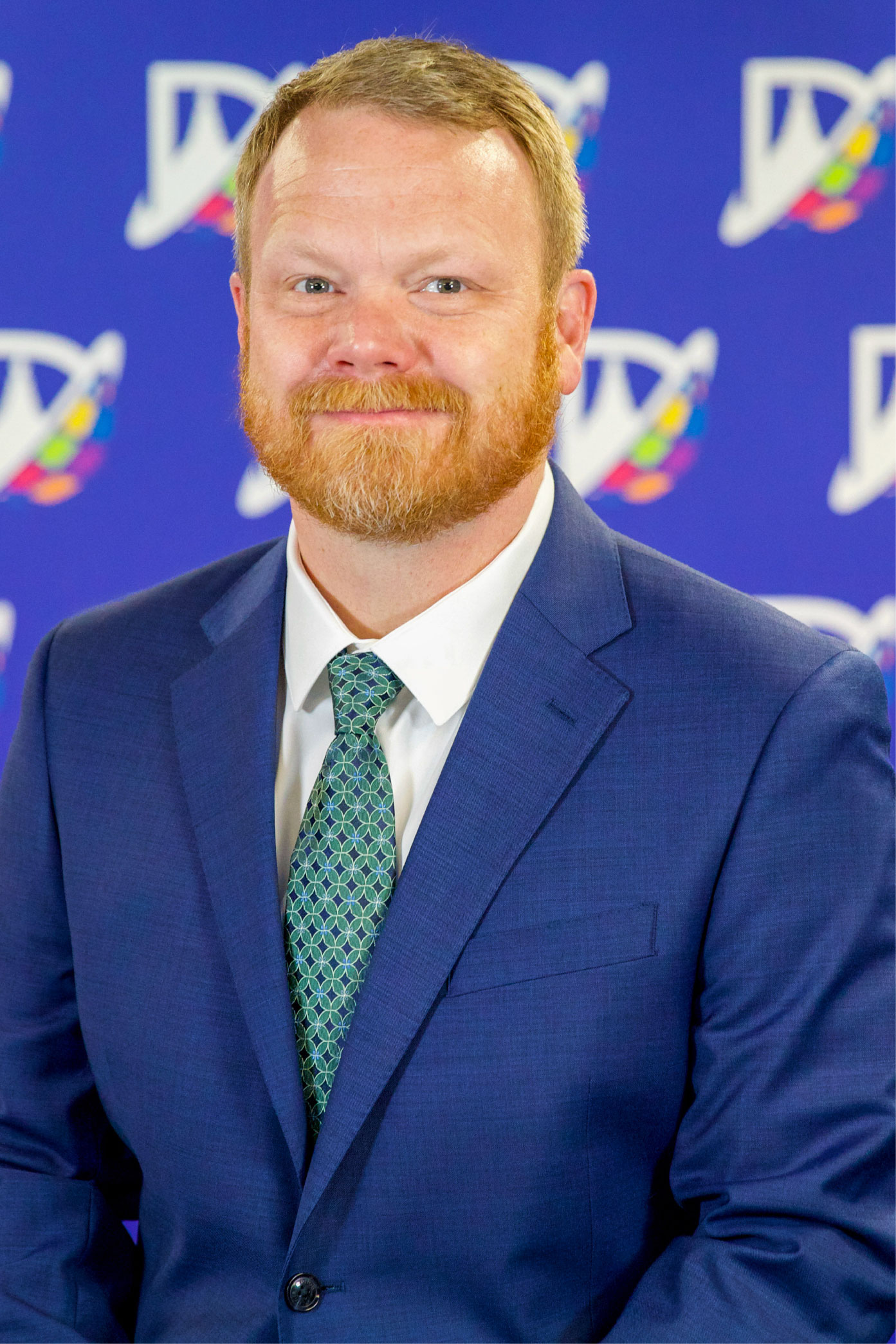 Jeffrey Panter, assistant principal at McMath Middle School, has been named principal of Strickland Middle School. Mr. Panter takes over for Kathleen Carmona who served as principal at the school for the past 14 years. Recently, Mrs. Carmona was named director of facilities projects. Mr. Panter will begin serving in his role as campus leader on Jan. 1, to begin the second semester.
"I am humbled and honored to be named the new principal at Strickland Middle School," said Mr. Panter. "Working with Ms. Carmona early in my career helped shape me as a teacher and ultimately as a leader. I am grateful for her influence and encouragement throughout my career. As I return to where my career started, I couldn't be more excited to lead the Vikings into a very bright future."
Mr. Panter joined the district in 2001 serving as an English and Language Arts teacher at Strickland Middle School. He spent eleven years on campus before moving to McMath Middle School as an assistant principal in 2012. He has served in the same leadership role at McMath for the past nine years.
While at McMath, Mr. Panter co-authored the campus' instructional improvement plan which led to McMath being named a "Texas School to Watch" by the National Forum to Accelerate Middle Grades Reform and the Texas Middle School Association.
"Mr. Panter is dedicated, hard-working and passionate about assisting and serving others. He is an asset to our entire district," said Dr. Gwen Perkins, Area Superintendent of Academic Programs. "His roots as an educator are grounded at Strickland Middle School and we are so proud to welcome him home."
Mr. Panter has a bachelor's degree in English from the University of North Texas and a master's degree in administration from Texas Woman's University.
Mr. Panter along with his wife, Shelly, also a campus leader in Denton ISD, have two children attending Denton High and currently reside in the heart of Denton.
You're online. We're online. Let's connect.