Alexander Elementary School
Empowering Lifelong Learners
Return to Headlines
Ronnie Watkins Named Principal of Davis School
---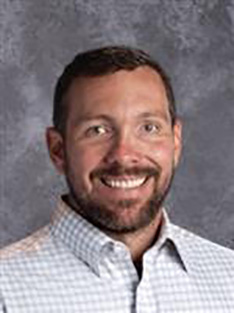 Ronnie Watkins, an assistant principal at Ryan High School, has been named the principal at Lester Davis School. Mr. Watkins takes over for Dr. Buddy Dunworth, who vacated the position after being named principal at McMath Middle School.
The Davis School is the district's disciplinary alternative education program, which works to reform students after disciplinary issues so they can be successful upon returning to their home campus.
"I wasn't always the best student, and there were some good people that helped me along the way, so anytime I can give back in that same fashion, it's a great thing," Mr. Watkins said. "Working with these types of kids is something that I enjoy. Giving them opportunities to overcome their own obstacles and be successful at their home campuses is what we will strive for at Davis."
Mr. Watkins brings 10 years of experience in public education to his new role, including the past five as an assistant principal at the secondary level. Prior to his stint as an assistant at Ryan High, he worked four years as an assistant at Strickland Middle School. He also taught math for five years, all in Denton ISD, and served as the department chair for special education.
During the past four years, Mr. Watkins has served as an assistant principal for secondary summer school, overseeing discipline for the student population that is 100 percent "at risk" each year.
A Ryan High graduate, Mr. Watkins is also active in his home community. He's served as his campus' Adopt-A-School representative, working with various business partners to meet the needs of students, and is the secretary of Serve-2-Fit, a 501c(3) non-profit foundation that raises funds for district families through fitness fundraisers.
"The opportunity to have a local graduate who is passionate about helping other students from his hometown in similar situations is unique," said Dr. Daniel Lopez, area superintendent for academic programs. "Mr. Watkins has a heart for helping others and he'll be an asset to the students, families and staff at Davis."
Mr. Watkins is a graduate of the University of North Texas and earned his master's degree in educational administration from Lamar University. He and his wife, Katy, a teacher in the district, reside in Denton with their children, Tripp and Hattie.
You're online. We're online. Let's connect.