Alexander Elementary School
Empowering Lifelong Learners
Return to Headlines
Trey Peden Named Principal of Myers Middle School
---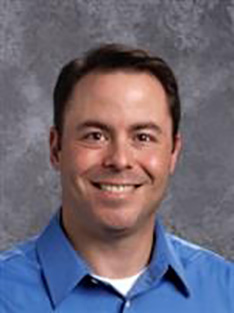 Trey Peden, an assistant principal at Ryan High School, has been named the principal at Bettye Myers Middle School. Mr. Peden will take over for James Whitfield, who was named principal in May but resigned earlier this week to focus on his family.
Mr. Whitfield reiterated to district officials that he "regretfully" needed to make this decision and stressed that his resignation "was not reflective of Denton ISD or Myers Middle School's students or staff" and simply about needing to spend more time with his children at this time.
"This was a difficult situation for everyone involved, yet I'm excited for the energy and enthusiasm that Mr. Peden brings to Myers Middle School," Dr. Perkins said. "Mr. Peden is a longtime member of the Denton ISD community and, as a member of our Lead Denton program, has shown to be one of the brightest up-and-coming administrative leaders in the district."
Mr. Peden brings more than 15 years of experience in public education – all of it coming in Denton ISD. He has spent the past four years as an assistant at Ryan High, where he previously served as an administrative intern, business teacher, instructional technology specialist and head golf coach.
During his time at Ryan High, he served as the coordinator of the BLAST program – which partnered to develop a mentor program with Myers Middle, worked as a mentor teacher for new educators, was part of the Career and Technology Education committee and served as an Adopt-A-School representative to work with local businesses to meet the needs of students.
Mr. Peden is also known for his emphasis on strengths-based teaching and learning, having trained and presented at several Gallup-organized programs and conferences. He established a Strengths Champion Professional Learning Community (PLC) and first Strengths Council in the district.
"As a product of Denton ISD, it is a dream come true to have the opportunity to lead students through their personal journey of growth and excellence," said Mr. Peden. "It is an honor and privilege to serve the students, staff and families of Myers Middle School. I am excited to focus on their academic achievement and student well-being."
Mr. Peden is a graduate of Texas State University and earned his master's degree in educational leadership from Lamar University. A Denton native, he and his wife, Brittany, reside in his hometown with their son, Drew.
You're online. We're online. Let's connect.