Denton High School
An International Baccalaureate World School
Return to Headlines
Cecilia Holt named Early Childhood Education Coordinator
---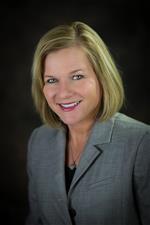 Cecilia Holt, principal at Newton Rayzor Elementary, has been named Early Childhood Education Coordinator, following the retirement of Sally Brown. She will begin her role on March 15. Shelly Panter, assistant principal, will serve as interim principal at Newton Rayzor for the remainder of the school year.
"Mrs. Holt brings an unmatched level of knowledge and skills to this leadership position," said Dr. Lacey Rainey, assistant superintendent of academic programs. "We are fortunate to have her leading our Early Childhood Education team and we are excited to see how she will grow the program with the foundation and culture that Mrs. Brown established."
As a veteran educator of 28 years, Mrs. Holt left her teaching position in Jacksboro ISD to join Denton ISD as an elementary teacher in 1996 at Rivera Elementary School. In addition to her 3-year stint as a teacher at Rivera, Mrs. Holt served at Wilson, McNair, and E.P. Rayzor Elementary schools.
She transitioned into campus administration as an assistant principal at Alexander Elementary in 2006 and spent the next 14 years serving as an administrator at the campus level.
In her new role, Mrs. Holt will oversee all aspects of the district's early childhood programs coordinating the pre-kindergarten (pre-k) programs and partnerships. She will facilitate the enrollment and registration of all students who qualify for state-funded pre-k programs and the district's PreK Academy.
Mrs. Holt earned her bachelor's degree from Midwestern State University in 1992 and her master's degree in Educational Administration from the University of North Texas in 2008.
During her tenure in education, Mrs. Holt's primary focus has been the education of our youngest age learners. She is also the recipient of her Early Childhood Endorsement (ECE) certification.
Mrs. Holt is a mother of two adult children and lives in Argyle.
You're online. We're online. Let's connect.